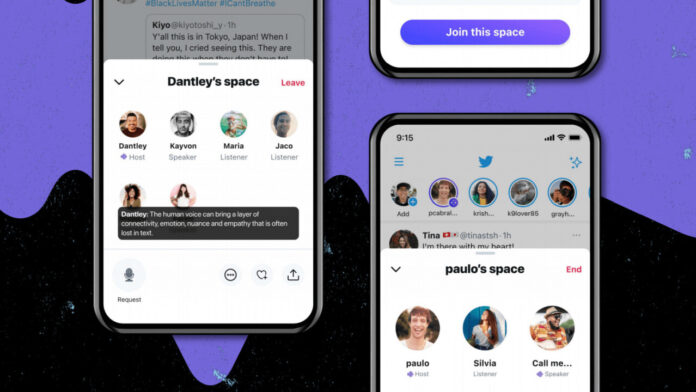 The famous microblogging platform, Twitter is now introducing its Clubhouse-style audio feature, called 'Spaces'. The new product will be available to any Twitter user with 600 followers or more. The users will be allowed to host the audio-only rooms as the company works on broadening the reach of Spaces.
Twitter began testing the feature in December and has been gradually expanding it to more users. Any user of the platform can join and listen in to the rooms, but only a small number of users will be able to start their own conversations. 
Read more: Twitter rapidly gained a lot of new users in 2020 due to the pandemic
"We're bringing the ability to host a Space to all accounts with 600 or more followers on Twitter. Based on what we've learned so far, these accounts are likely to have a good experience hosting live conversations because of their existing audience. Before bringing the ability to create a Space to everyone, we're focused on learning more, making it easier to discover Spaces, and helping people enjoy them with a great audience", Twitter wrote in a blog post. 
Furthermore, Twitter intends to enable some users to explore ticketed spaces in the following months. The hosts will be equipped to decide how much to charge for access to their rooms, as well as how many tickets will be available. The firm stated hosts will earn the majority of revenue from tickets, but did not provide further details. In addition to it, Twitter is also working on 'super follows' a feature that will enable users to charge for access to exclusive content on the platform and in-app tipping.
Read more: India has asked Twitter to delete tweets criticizing its handling of the COVID-19
According to Twitter, in the coming weeks, the company will introduce the facility to schedule Spaces and receive reminders for sessions. Furthermore, it will enable the users to co-host the session with others, add improved live captions for receptiveness, and enhance discoverability. All of this, and web support for Spaces, will launch within a few months.