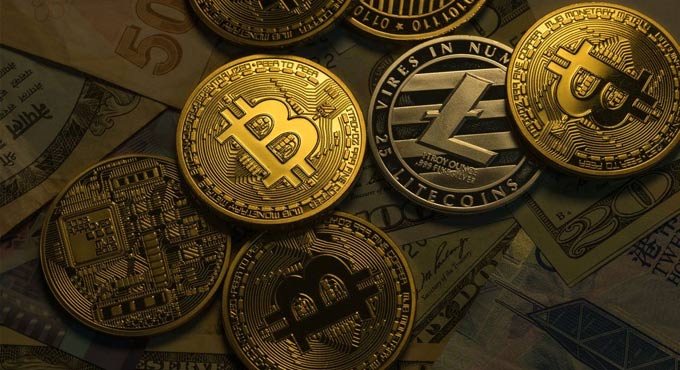 The world's largest cryptocurrency, Bitcoin has crossed the $60,000 mark for the first time on Saturday, with analysts stating the giant US stimulus package helped promote the world's most successful digital currency on its record-breaking flight.
Bitcoin has escalated sharply this year, broadly outperforming standard asset classes, partially due to more extensive recognition as a form of payment. Moreover, in recent weeks, corporations have taken advantage of its influence to obtain hundreds of millions of dollars in funding, benefiting from enhanced market sentiment.
In addition to it, last month, the CEO of Tesla, Elon Musk had funded $1.5 billion in the virtual unit, along with him Twitter chief Jack Dorsey and rap mogul Jay-Z also stated that they are building a fund directed at securing Bitcoin as "the internet's currency".
Other well-known personalities and organizations have also joined the cause, which includes Wall Street player BNY Mellon, investment fund giant BlackRock, and credit card titan Mastercard.
Furthermore, Bitcoin was officially launched back in 2009, and the cryptocurrency hit the headlines in 2017 after soaring from less than $1,000 in January to nearly $20,000 in December of the same year.
Bitcoins are purchased through a decentralized registry method recognized as a blockchain.
The system of the digital currency requires extensive computer processing power in order to manage and implement digital transactions. That power is produced by "miners", who perform this task with the expectation of receiving new bitcoins for confirming transaction data.
Currently, Bitcoin is the world's sixth-largest asset, trailing only Apple, Saudi Aramco, Microsoft, Amazon, and Alphabet. If this digital currency crosses the $100,000 mark then Bitcoin would take third place on the leader board. At the time of writing, Bitcoin was trading at $60,196. Its market cap was roughly $1.12 trillion.
Read more: Bitcoin exceeds $50,000 soon after the market recovered
Source: Fox Business