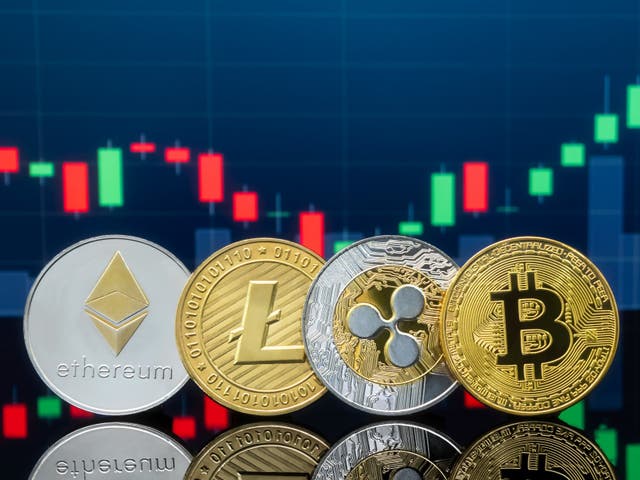 Bitcoin and other cryptocurrencies fall over the last few days, Bitcoin dipped to a new low for the first time this month just weeks after the Chinese government cracked down on cryptocurrency mining in the country in late June. Investors are growing increased suspicions of inflation and a strike in the economic return from the COVID-19 enforced lockdowns.
Bitcoin and other cryptocurrencies:
Bitcoin, The world's largest digital asset by market capitalization, fell over 6 percent and was trading at $33,128. Its closest opponent Ether was down to 10 percent because of higher outflows.
Other cryptocurrencies have also been trading low as of Thursday morning;
• Ether: down to 10.0% trading at $2,149.15,
• Cardano: down to 5.8% trading at $1.35,
• Ripple: down to 7.8% trading at $0.619756,
• Dogecoin: down to 10.6% trading at $0.209537, and
• Polkadot: down to 10.5% trading at $15.44.
That relapse came around when Japan announced a state of emergency in Tokyo for the upcoming Olympics based on a possible rebound in Covid-19 cases. Stock prospects fell after the news, and companies that would profit from economic healing dipped in early trading.
Read more: Crackdown on cryptocurrency miners in Iran led to the confiscation of more than 7000 computers
The cryptocurrency market, especially bitcoin, has been enduring an intense regulatory crackdown. Recently, Senator Elizabeth Warren informed of the growing hazards the "highly opaque and volatile" cryptocurrency market poses.
"While demand for cryptocurrencies and the use of cryptocurrency exchanges have sky-rocketed, the lack of common-sense regulations has left common investors at the mercy of fraudsters and manipulators," Warren said in a statement to Reuters.
Kraken's (A crypto trading platform) report reads, "When looking at bitcoin's historical volatility in July, one will see that the month is, on average, 20 percentage points less volatile than June at 67%. As it relates to historical performance, one will see that bitcoin returns, on average, 10% in July and has a median reading of 14%. If one were to assume that history will repeat in July, we could expect the cryptocurrency to trend modestly higher month-on-month (MoM) as volatility decreases and stabilization persists."
The decline of Bitcoin and other cryptocurrencies:
Bitcoin has dipped to half over the last three months, falling from its high of $64,829, Ethereum has fallen more than 50% off its highs in the same period, Dogecoin has collapsed to72% of its worth since mid-May, and other cryptos have plummeted as much as 90% in cost this year.
The decline came amid increasing concerns about the regulatory crackdowns on digital currencies in different parts of the world. Regulators have emphasized that they do not look favorable for the crypto market and that it could face additional legal scrutiny due to rising affairs of fraud and money laundering.