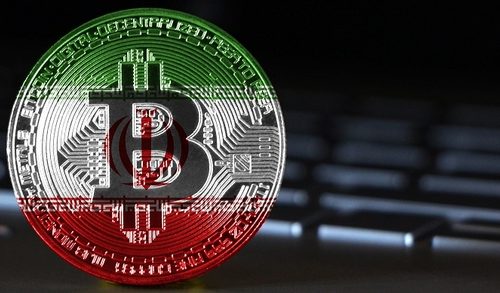 Iranian authorities conducted a raid on Tuesday – their biggest raid to date to restrain nationwide mining. The Iranian police confiscated about 7,000 computer miners from an abandoned factory located on the outskirts of Tehran, the capital of Iran.
According to Iranian media, enormous power consumption from crypto is the cause of the increasing number of power outages across the country. Cryptocurrencies are developed by mining process- A process where potent operating systems solve complicated mathematical questions. The process is energy-intensive so it has to rely on non-renewable energy sources such as fossil fuels.
Fossil fuels produce large quantities of carbon dioxide when burned. Carbon emissions trap heat in the atmosphere and lead to climatic changes, that is affecting the atmosphere in the form of heatwaves and coldwave.
In late May, Iran banned the mining of cryptocurrencies such as Bitcoin for nearly four months as part of efforts to reduce the incidence of power blackouts blamed by officials on surging electricity demand during the searingly hot and dry summer. The Iranian government shocked crypto miners with fines and a ban on bitcoin mining.
Just like China, Iran is considered to be a hub for crypto miners that account for almost 5% of the total global mining, providing hundreds of thousands of dollars in annual revenue for the country. Recent crackdowns in China and Iran are thought to be responsible for the declining market of cryptocurrency.
In 2020, the situation in Iran was completely opposite, major Iranian power plants deliberately sold cheap electricity to miners to increase the mining rate. At the time, the Iranian government even put efforts for regulations to legalize the crypto industry.
Recently, environmental issues have caused a stir in the mining industry and many countries like China are raiding mining hubs to save the environment from carbon emissions. Although, China is under the impression of launching their own digital currency.
Read More: ICBC becomes the first Chinese Bank to support cash conversion of digital yuan
According to Elliptic, a blockchain data collection firm, generating the electricity, Iranian miners use, requires an equivalent of around 10 million barrels of crude oil a year, or 4% of total Iranian oil exports in 2020.
Citing economic issues, a member of parliament Tabriz, Mohammad Hossein Farhangi, advised Iran's Central Bank to take cryptocurrency seriously because of its prospective economic opportunities for the country. He highlighted in his statement that there are multiple ways through which Iran could benefit from cryptocurrencies.
Iran's economy is on the verge of an imminent collapse due to US sanctions and COVID. According to a report by IMF, The Iranian economy has shrunk in recent years, experiencing almost 13% negative growth and an unemployment rate measuring up to 10 percent that is expected to increase by next year.
Source: Reuters