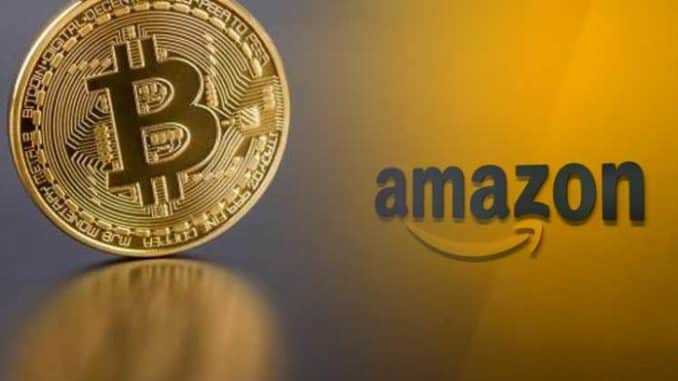 According to recent reports, e-commerce giant, Amazon, may start allowing its users to pay in digital currencies such as Bitcoin soon. As the company is hiring a cryptocurrency and blockchain product lead for its payments unit.
Moreover, other digital currencies such as Ethereum, Cardano, and Bitcoin Cash will be added later on, and then Amazon will publish its token into the crypto expanse for diversification.
The digital currencies have climbed a newfound recovery stream in the past week, and statements involving Amazon's possible crypto adoption program have added considerably to the top 10 dominant currencies on the board. For starters, Bitcoin, which is currently touching the $40,000 mark, is up about 25 percent since last week.
As per the latest job listing, Amazon's Payments Acceptance & Experience team is searching for a skilled product leader to develop Amazon's Digital Currency and Blockchain approach and product roadmap.
Read more: Twitter CEO Jack Dorsey says bitcoin will be a 'big part' of the company's future
"You will leverage your domain expertise in Blockchain, Distributed Ledger, Central Bank Digital Currencies and Cryptocurrency to develop the case for the capabilities which should be developed, drive the overall vision and product strategy, and gain leadership buy-in and investment for new capabilities," the company posted.
The said product lead will work closely with teams across Amazon, including AWS to develop the roadmap for the consumer experience, technical approach, and capacities as well as the initiation tactics.
In a recent statement, Twitter CEO Jack Dorsey has stressed that the virtual business requires a global currency, and their focus is on Bitcoin because, with this digital currency, they can reach every single person on the planet.
Meantime, Tesla CEO Elon Musk has established that his company is "most likely" going to recommence accepting Bitcoin payments after some due diligence on the developments in the energy mix utilized to mine the cryptocurrency.
Source: BBC