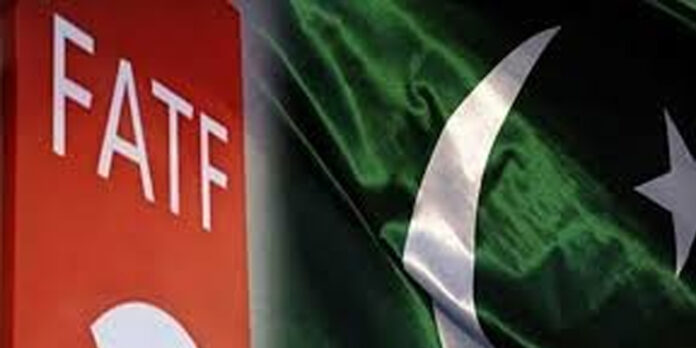 Over the last few months, numerous banks and other Pakistani monetary establishments have been using a domestic politically exposed persons (PEP) database to counter corruption and money laundering across Pakistan. This step is taken to comply with the directions of the Financial Action Task Force (FATF), the new database has been developed by the First Paramount Modaraba (FPM) to help Pakistan out of the FATF's grey list.
Moreover, FPM is managed by Paramount Investment Limited and is an Islamic non-banking monetary system that has developed a new extensive database that incorporates over 110,000 PEPs. The government of Pakistan has ordered all financial institutions in the country to perform an obligatory check on individuals through this database to help Pakistan out of the FATF's grey list.
Read more: Information Ministry exposes India and Afghanistan's Role Behind Anti-Pakistan Trends on Twitter
According to some media outlets, the banks are using the database before any financial transaction is completed. The newly developed database covers people in politically influential offices that could be included in corruption and money laundering.
The New Database is Developed to Help Pakistan Out of FATF's Grey List
Even though Pakistan has succeeded to complete 26 out of 27 action items expected in the 2018 action strategy. FATF has prompted Pakistan to target its one remaining Combating Financial Terrorism (CFT) associated item by adopting precautionary steps by utilizing this database, moreover, this will help Pakistan out of the FATF's grey list.
Read more: Pakistan calls on United Nations to investigate India's use of Pegasus spyware
Latest PEP Database is According to the Guidelines of FATF
The said new database has been developed by following the FATF guidelines, and regular updates are also being performed in it after frequent intervals. In addition to this, the latest database will help overcome the six recently added Anti-Money Laundering/ Combating the Financial Terrorism (AML / CFT) deviancies by the FATF, helping Pakistan out of the FATF's grey list. The AML analysis employed by FPM is following the objectives of FATF and the technology employed is a global leader in producing AML screening.
Source: TechJuice