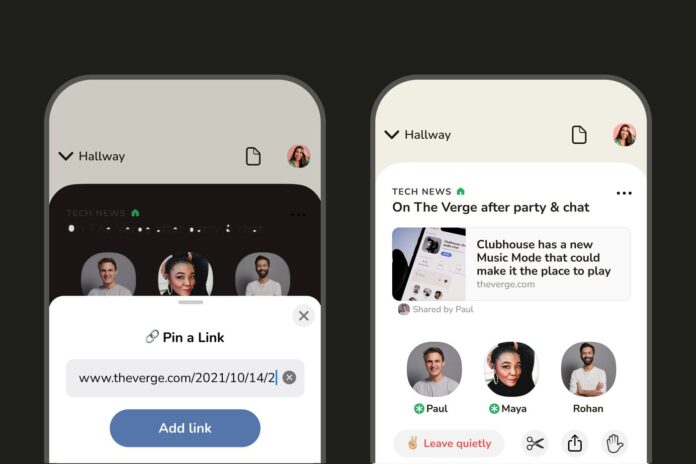 The clubhouse will soon allow its users to monetize their work by pinning the external links. The clubhouse pinned links can direct listeners to whatever moderators want, like a news article, or a podcast although some links will be prohibited due to security and moderation reasons. The feature is set to roll out on October 27th for both iOS and Android.
Read more: Clubhouse Will Soon Launch High-Quality Audio Music Mode
Clubhouse pinned links will enable creators to drive traffic to external pages 
Clubhouse pinned links provides an easy and convenient way for creators to showcase their work on the platform. As per company's announcement: "We suspect that people will use Pinned Links in all sorts of fun ways — like playing games, running polls, and sharing links to YouTube videos. Just as importantly, we're excited to see Pinned Links help room creators drive people to subscribe to their Substack, download their podcast, read their book, go see them at The Laugh Factory, discover their new single, buy their product, and support their Patreon or GoFundMe page." 
The audio social networking app further added that people host live fundraisers, raising thousands of dollars to build schools in Africa. Authors are doing book tours. Musicians, podcasters, and comedians are getting discovered and selling tickets to shows. Journalists are dissecting their pieces and introducing audiences to new writers. Fashion designers and entrepreneurs are selling amazing products they created. All of them have been creative enough to do this using only their voices, hence, the newly launched clubhouse Pinned Links feature will make all of this much easier.
The new music mode
The competition is raising for Clubhouse as more social media firms are experimenting with live audio space. Clubhouse recently launched many amazing features to keep the competition alive. The company launched Music mode for all musicians that helps them to improve their performance by using professional equipment like external USB microphones or mixing boards. In August, Clubhouse introduced spatial audio, which makes conversations sound more like a room full of people than a flat audio call.
Source: The Verge