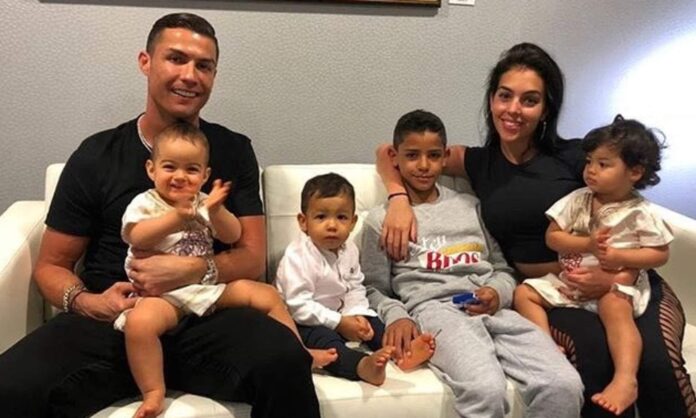 Georgina Rodriguez, the girlfriend of footballer Cristiano Ronaldo, has opened up about her kids' new life in Saudi Arabia. She said that her children are being beaten by other children in school as they struggled with new life in the country. "At school there are times when they get hit and they don't defend themselves and they sink. The other day one of my children who had been hit, I received him and he started crying," said Georgina.
Cristiano Ronaldo and His Family Relocated to Saudi to Join Saudi Professional League
Ronaldo left Manchester United on mutual consent in November to join the Saudi Professional League, SPL club, Al-Nassr. After moving to an unfamiliar city, the family has been facing various difficulties adjusting to the new environment. Georgina said that she received her kids from school crying, she said; "I thought he had caught a hand, I tell him what's wrong with you, what's wrong with you 'A child hit me', and I tell him: 'Well, and you don't know how to defend yourself with what you warm up at home?"
Ronaldo's Performance For the New Club
Although the family is finding it hard to adjust to the new life, Ronaldo's transition has been quite smooth as he was quick to adapt to the Saudi Arabian league. In his 10 appearances for the team, the legendary footballer scored nine goals and provided two assists. He is a father to five children namely Cristiano Ronaldo Jr., Alana Martina, Bella Esmelralda, Eva Maria, and Mateo Ronaldo.
Also read: Cristiano Ronaldo Launches his First NFT Collection with Binance