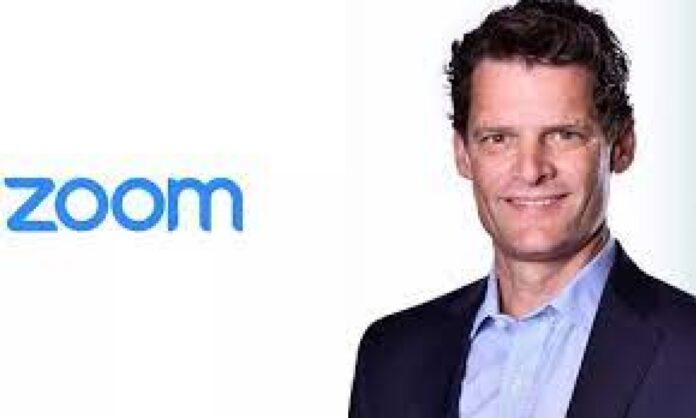 The video-conferencing platform, Zoom, has fired its president Greg Tomb 'without any cause'. The company made headlines when it announced the company's decision of letting go of 1,300 employees. Moreover, Zoom CEO Eric Yuan also announced that he will be reducing his salary for the coming fiscal year by 98 percent and will also be letting go of his yearly corporate bonus this time.
The Inspiring Journey of Greg Tomb
Before joining Zoom as president in June 2022, Greb Tomb worked at Google for more than a year as the vice president of sales for Google Workspace, Security, and Geo Enterprise. According to his LinkedIn profile, he was previously a president at software firm SAP and computer programming provider Vivido Labs. Currently, he is a member of the board of Pure Storage, a tech company.
As per Zoom's SEC filing, Greg Tomb was receiving an annual base salary of $400,000, with a yearly bonus target of 8%; his employment also included a $45 million stock grant, which would vest over four years. It should be noted that Tom was fired from the video-conferencing firm, without any cause, just 10 months after joining. The SEC filing signed off by Aparna Bawa, the chief operating officer at Zoom, confirms that Greg will receive severance benefits in line with his employment arrangements, which are payable upon a "termination without cause."
No Immediate Hiring
A zoom Spokesperson has confirmed that the company is not immediately looking for anyone to fill the role. Zoom became one of the industry leaders during the pandemic, however, its demand has slightly decreased after the pandemic. While hiring Tomb, Eric showed immense excitement, by saying; "Greg is a highly respected technology industry leader and has deep experience in helping to scale companies at critical junctures." Joining the team, Mr Tomb said that he will help the company by 'driving growth."
Also read: Zoom Lays Off 15% Workforce; CEO and Other Leadership Takes Pay Cuts