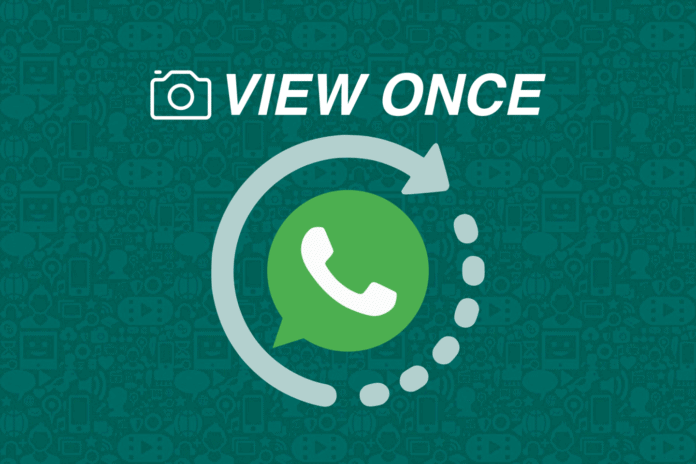 The messaging app, WhatsApp, has rolled out a new feature called View Once. Users can utilize this feature by tapping the "1" button to the left of the send button when sending a photo or video. A photo or a video immediately will be deleted from the chat once opened by the recipient through WhatsApp's 'View once' feature. However, recipients can take a screenshot or screen recording of the media before it vanishes.
New feature alert!

You can now send photos and videos that disappear after they've been opened via View Once on WhatsApp, giving you more control over your chats privacy! pic.twitter.com/Ig5BWbX1Ow

— WhatsApp (@WhatsApp) August 3, 2021
As an example of how the feature could be used, WhatsApp said in a blog post; The View ones media feature can be used for sharing pictures like trying new clothes at a store, a quick reaction to a moment in time, or something sensitive like a Wi-Fi password. Media sent using this feature will not be saved to the recipient's Photos or Gallery. Once a user sends a view once a photo or video, they will not be able to view it again, if a photo or video is not opened within 14 days of it being sent, the media will disappear from the chat. Users cannot forward, save, star, or share photos or videos that were sent or received using the view once feature.
Read once: WhatsApp soon to enable users to share high-quality videos
"As with all the personal messages you send on WhatsApp, View Once media is protected by end-to-end encryption so WhatsApp cannot see them. They will also be marked with a new "one-time" icon," the messaging app said. However, view once media can be restored from backup if the message is unopened at the time of backup. If the photo or video has already been opened, the media will not be included in the backup and can't be restored.
According to Facebook, the new feature is a step to give users "even more control over their privacy." Facebook has previously made a few gestures toward letting people wrest control of their online privacy, such as; facilitating audience controls on its foundation app and enabling disappearing messages in WhatsApp.