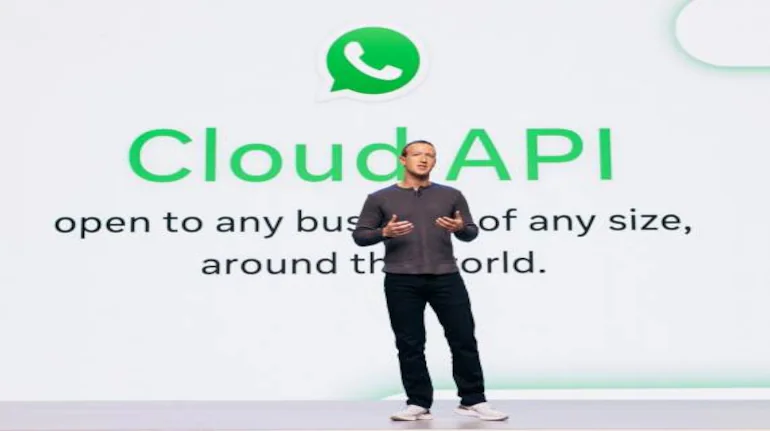 Meta's CEO, Mark Zuckerberg, announced updates to WhatsApp Business at the inaugural business messaging conference, Conversations. Mark announced; "More than one billion users connect to the business account across our messaging services every week. They're reaching out for help to find products and services and to buy anything from big-ticket items to everyday goods. Today we are opening WhatsApp to any business of any size around the world with WhatsApp Cloud API."
WhatsApp Cloud API: Everything you need to know
Announcing the launch of WhatsApp Cloud API, Zuckerberg explained that, it is a cloud-based version, aiming to attract businesses of all sizes while reducing the integration time from weeks to minutes. Through this platform, any business or developer will be able to build a custom dashboard to customize their experience and speed up their response time to customers. The dashboard will also give businesses a glimpse of – their WhatsApp accounts, current account limits, recent product news, and access to four main account tools, such as insights, messages, templates, phone numbers, and product catalog.
He mentioned that WhatsApp Cloud API is free for the first month (1,000 messages per month), which can either be business or user-initiated. After the first free month, the businesses can choose from paid tiers to scale up and roll out more broadly, with charges based on the conversations held with customers per day. The cost ranges from a cent to nearly 20 cents, depending on the conversations.
Matthew Idema, the VP of business messaging at Meta said; "If you are a small business that has a team of 5-6 people responding to messages, now instead of each one of them having to have their own number, you just have one number for the business because it makes it easier for customers. We will be introducing these premium features to the free small business app in the months to come."
The premium features
WhatsApp will also be bringing several premium features to add to the capabilities of the WhatsApp Cloud API features in the coming months. These premium offerings are still in the works and will include a dedicated branded URL for businesses that is similar to a website address, the options to manage chats across up to 10 devices, as well as customized click-to-chat links that businesses can post on their websites and share with customers.
Read more: WhatsApp Starts Testing Yellow Pages-Style In-App Business Directory