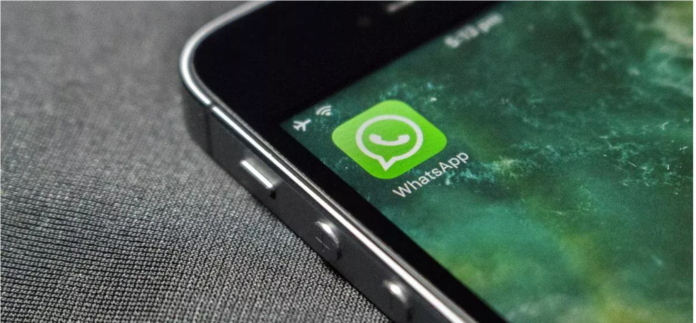 On Wednesday, Facebook-owned, WhatsApp is now testing a new feature in-app business directory that will allow users to search for businesses within the app for the first time. The test will enable WhatsApp users in São Paulo, Brazil, to discover shops and services through a yellow pages-style in-app business directory, as this feature is the latest push of Facebook to boost e-commerce on its platforms.
We're kicking this off in São Paulo which is home to millions of small businesses. For those who aren't in São Paulo to try it out, here's what it looks like: pic.twitter.com/cMu9DwlUYw

— Will Cathcart (@wcathcart) September 15, 2021
Modern-Day Yellow Pages In an In-App Business Directory
"We're building a modern-day Yellow Pages into WhatsApp where you can look up and contact local businesses right inside the app. Launching in São Paulo today, and hopefully more places soon," posted Facebook CEO Mark Zuckerberg from his Facebook profile on Wednesday.
Several businesses in categories such as food, retail, and local services will be involved in the new test. According to WhatsApp, the test of the yellow pages-style in-app business directory will take place in certain São Paulo, Brazil neighborhoods. Even though WhatsApp is best recognized for its instant messaging, e-commerce has become a more important part of its offering in recent years. According to WhatsApp, over 175 million people used the service every day to message a WhatsApp business account as of last October.
WhatsApp Business to Boost Small Businesses
Moreover, WhatsApp has offered a standalone app 'WhatsApp Business' for small businesses since 2018, and since then has added features such as product catalogs and shopping carts. It has further begun to offer in-app payments in Brazil and India, enabling users to make purchases directly from businesses as well as send money to friends and family.
Read more: WhatsApp Tests Voice Message Transcription Feature to Convert Audio Messages to Text
Furthermore, for small businesses, WhatsApp also offers a WhatsApp Business API to connect larger companies with clients. It's famous for being one of the few ways WhatsApp is monetized directly since it currently does not display ads like Facebook and Instagram. 
In-App Ads Soon to be Part of WhatsApp's Business Model
Although WhatsApp reportedly retreated from its pressing plans to show in-app ads last year, Facebook's vice president of business messaging Matt Idema told that "over the long term" he expects ads to be part of WhatsApp's business model "in some form or another."
The instant messaging platform is always on the course for the next big sell, launching progressive innovative updates, as well as recently declaring an upcoming feature that allows users to choose video upload quality when they send media content in-app. It will be interesting to see how the latest testing of the yellow pages-style in-app business directory goes in São Paulo and whether it could be expanded to other locations in the future.
Source: The Verge