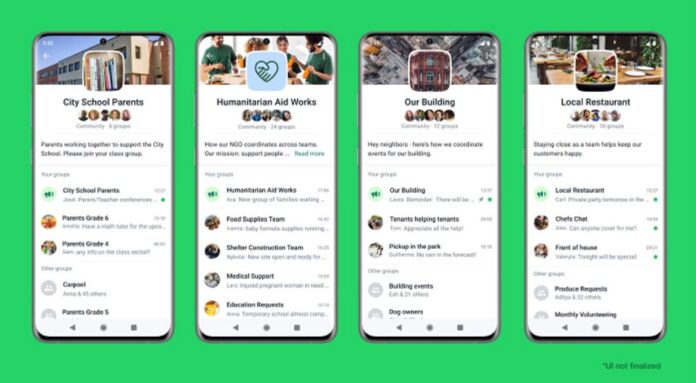 Meta-owned WhatsApp has now announced its plans for a significant update to its WhatsApp messaging app that will enable users to now not only connect personally with friends and family, as before but also partake in larger discussion groups, called Communities. These group chats aim to serve as a more feature-rich substitute for people's larger group chats with added aid for tools like file sharing, 32-person group calls, and emoji reactions, as well as admin tools and moderation controls, among other things.
The latest feature, Communities has been under development for some time as the next big iteration for the WhatsApp platform, meant to capitalize on the app's current end-to-end encryption as well as users' rising desire to join private communities outside of larger social platforms, like Facebook.
Messaging has Become the Center of Our Digital Lives
"It's been clear for a while that the way we communicate online is changing," wrote Meta CEO Mark Zuckerberg, announcing the news in a post on his public Facebook profile. "Most of us use social networks and feeds to discover interesting content and stay updated. But for a deeper level of interaction, messaging has become the center of our digital lives. It's more intimate and private, and with encryption, it's more secure too," he added.
Users of Communities Will be Able to Access Phone Numbers of Group Members
Furthermore, in Communities, users will also be able to see the phone numbers of the others who participate in the sub-groups with them, or when they engage with each other one-on-one. This makes the product feel more personal than something like Facebook Groups. To get started with Communities, admins will be able to link a pre-existing group chat to the new feature or create a new group from scratch. WhatsApp considers that there are already a large number of group chats that will easily make the transition to the more structured Communities when the feature officially rolls out.
Read more: WhatsApp is Finally Getting the Emoji Reactions Feature