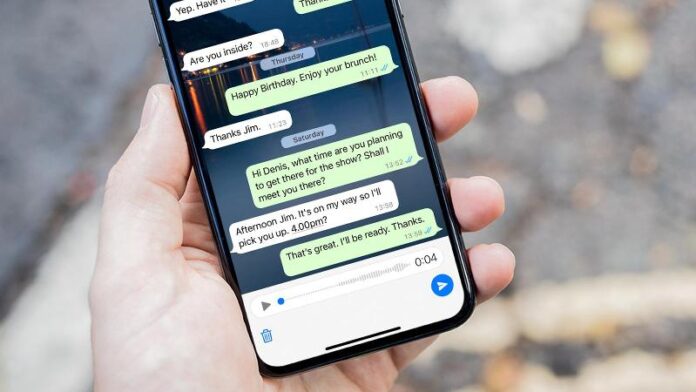 WhatsApp has recently released a preview feature for voice messages that gives you the ability to listen to the voice messages before you send them. The Meta-owned messaging service said that the preview feature has been slowly rolling out in recent weeks and that it's now available across all platforms including iOS, Android, web, and desktop.
Read more: WhatsApp Will Soon Allow Users to Pause Voice Messages While Recording
WhatsApp's preview feature for voice messages
The option to use the preview feature for voice messages appears after you press the stop button to finish a recording. You can then preview it with the triangular play icon, delete it with the trash can icon, or send it with the send button. The addition of the preview feature will be quite helpful if you prefer sending voice messages over their text version on WhatsApp. It allows you to review your voice message draft before sending them to your contacts.
They're not mistakes, they're rehearsals. Now you can preview your voice messages before you hit send. pic.twitter.com/ohnEVrGTvD

— WhatsApp (@WhatsApp) December 14, 2021
WhatsApp is developing transcription to tame chaotic audio messages
WhatsApp is developing a feature that'll offer transcriptions of received voice messages, letting you easily read what's been said without having to play it out loud. Voice messages are a useful WhatsApp feature, particularly if you need to send a longer message and aren't in a position to type it out. But they can sometimes cause problems for recipients who don't have headphones and aren't in a position to listen to a message out loud, or if they simply don't have time to listen to a voice message.
Transcriptions feature will let people silently see the contents of a voice message, or reference important details later without having to run through audio. Transcribing WhatsApp voice messages is currently only possible using third-party software but according to WABetaInfo, it might also be on the way.
Source: GSM Arena