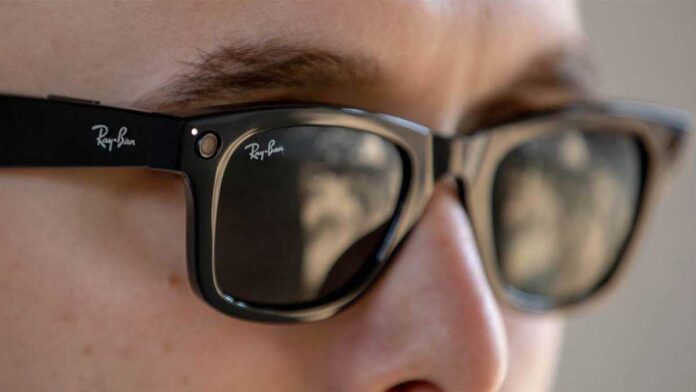 Ray-Ban stories glasses get new hands-free features in terms of messenger support. The CEO of Meta, Mark Zuckerberg introduced the features in a Facebook post that reads; "Rolling out more hands-free features for Ray-Ban Stories like the ability to send messages, hear message readouts, and make calls (all via Messenger). We're just getting started, more updates to Ray-Ban Stories coming in 2022."
Read more: Facebook Rolls Out Smart Glasses Called; Ray-Ban Stories
Ray-Ban stories hands-free features
The new hands-free features introduced by Meta will let you use the wearables to send and read messages straight from your face. Not only this, but it will also let you make calls, the other new feature will let you use your voice to control media playback. For instance, if you want to skip to the next song in a playlist, say, "Hey Facebook, next." It's also possible to adjust the volume of the audio in this same way, as well as pause and resume a song or podcast.
Like popular camera applications that can transfer content over WiFi, Ray-Ban Stories is fully dependent on an application that could access its files, before you can download the update, you'll need to install the latest firmware on your Stories glasses. Meta says it's rolling out the update to the accompanying Facebook View app in phases and it expects the software to be available to everyone soon.
Data Protection Commission statement concerning Facebook View (glasses)
The Irish DPC and the Italian Data Protection Regulator, the Garante, are both concerned about the means by which those captured in the videos and photos can receive notice they are being recorded. Accordingly, the DPC and Garante are now calling on Facebook Ireland to confirm and demonstrate that the LED indicator light is effective for its purpose and to run an information campaign to alert the public as to how this new consumer product may give rise to less obvious recording of their images.
Source: The Verge