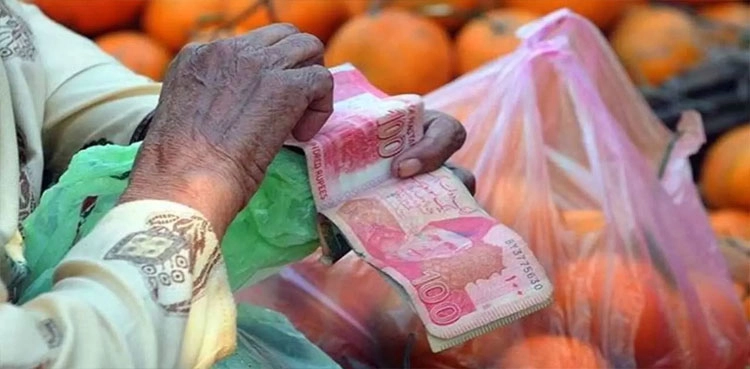 According to the Pakistan Bureau of Statistics (PBS), the weekly Inflation in Pakistan has galloped to 38% marking an increase of 2.89% during the week that ended on 16th February. However, the inflation for the lowest income strata has been recorded at 39.41%.
Inflation in Pakistan: Fuel Prices Soars to Record High
The finance office has recently announced an increase in fuel prices in order to fulfill IMF's condition. It was not only the fuel price but the price of essential commodities also increased as the containers remained stranded at the port due to the non-issuance of the letter of credit from the central bank. Pakistan is battling the worst economic crisis as the forex reserves are depleting and the country is left with minimum resources to run the affairs.
As per local news, the items which recorded an increase in their average prices on a week-on-week (WoW) basis included cooking oil 5 liter (8.65%), vegetable ghee 1 kg (8.02%), bananas (8.01%), chicken (7.49%), vegetable ghee 2.5 kg (6.76%), non-food items, petrol (8.82%), diesel (6.49%) and cigarettes (6.18%). However, the items which recorded a decrease in their average prices on a week-on-week (WoW) included tomatoes (14.27%), onions (13.48%), eggs (4.24%), garlic (2.10%) and wheat flour (0.10%).
US Expresses Concern About Debt Owed To China
US State Department Counselor Derek Chollet said that the United States is concerned about the debt owed to China by Pakistan and other countries. "We have been very clear about our concerns not just here in Pakistan, but elsewhere all around the world about Chinese debt or debt owed to China," said Chollet. As per IMF's report, China and Chinese commercial banks held about 30% of Pakistan's total external debt of about $100 billion.
Also read: Fitch Downgrades Pakistan's Issuer Default Rating to CCC-