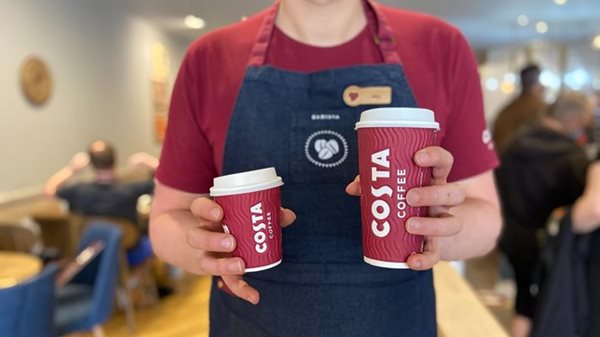 Pakistan is slowly becoming a hot market for international food brands after the successful launch of Tim Hortons in Lahore this can allude to the fact that UK's most famous coffee brand, Costa Coffee, has now opened its second store in Karachi. Costa Coffee is operating more than 1,100 coffee shops in various international markets in addition to 2,800 coffee shops in the UK and Ireland.
Soft Launch of Costa Coffee in Karachi
The soft launch of Costa Coffee was attended by people from different walks of life and they appreciated the opening of another famous coffee brand in Karachi keeping in view the current economic situation of the country where most of the industries and shutting their businesses or moving out. People posted photos of the soft launch on social media which was attended by renowned bloggers and eminent personalities.
Costa Coffee has partnered with Gerry's Group, to launch in Pakistan and it is the same company that is managing marketing, ticketing, and human resources for eleven foreign airlines based in Pakistan. With the launch of the UK coffee chain, Gerry's has marked its entrance into Pakistan's market for branded coffee shops.
People's Response
People are expecting the same level of drama as was seen earlier after the launch of Tim Hortons in Lahore, which also registered record-breaking opening-day sales. People on social media are questioning whether Karachiites are going to break some records. A user pointed out that Costa's Karachi outlet was abruptly shut down in 2009 due to big losses; however, it is now reopening.
British top coffee house, Costa Coffee, opens at Khayaban-e-Shahbaz in Karachi.

Karachiites going to break some records now?!

— Laiba Javaid (@LaibaJa06796265) February 21, 2023
Costa coffee in karachi lets see we can get some lines here too

— CEO of PCT Fanclub..⁷!!???????? (@thtshortgirl_) February 22, 2023
Costa Coffee is making a return to Pakistan after a decade

This a photo from their store in Zamzama, Karachi. They shut down abruptly in 2009 after a few years and the chatter was they made some big losses pic.twitter.com/Of6WmVnBXf

— Faseeh Mangi (@FaseehMangi) December 13, 2022
Also read: Highest Opening Day Sales Record at Tim Hortons Raises Eyebrows