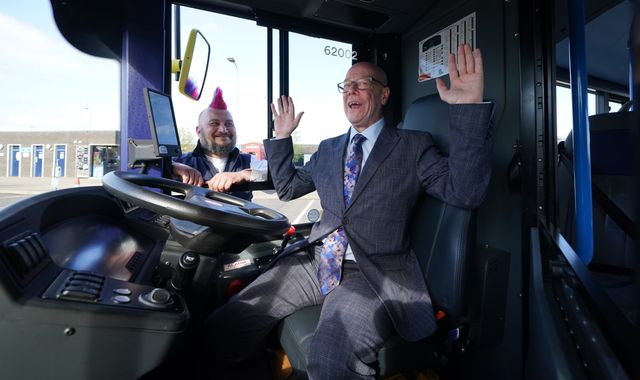 The UK has celebrated the launch of its first driverless bus service in Scotland. The start of the pilot program was marked by a journey on the service between Ferry Toll near Inverkeithing, Fife, and Edinburgh Park. The driverless bus service is operated by the company Stagecoach which believes that autonomous buses will improve safety by reducing reaction times, and improve efficiency by optimizing acceleration and deceleration which is expected to provide significant energy savings and reduced wear and tear on the vehicle.
Soctland's Driverless Bus Service to Operate on a Trial Basis Till 2025
As per details, a fleet of five driverless buses is expected to operate on a trial basis until 2025. Each bus will carry two members of staff, including; a safety driver who can take control of the vehicle, and another captain to sell tickets and provide customer service. The buses will have the capacity for about 10,000 passenger journeys per week. Moreover, a fleet of five Alexander Dennis Enviro200AV vehicles will cover a 14-mile route, in mixed traffic, at up to 50mph across the iconic Forth Road Bridge.
Scotland's transport minister, Kevin Stewart, was present on the bus when the driver lifted his hands from the wheel for the first time. He said; "It's absolutely fantastic to see this autonomous bus testing here. We want Scotland to be at the very forefront of this technology. I'm pleased to have had the opportunity to travel on one of these autonomous vehicles." "We need people to use public transport more, whether that be buses or trains. We're doing all that we can to encourage people on to public transport. This adds to the mix and we have a way to go in terms of that change," he further added.
Also read: AJK Government to Launch Bullet Train from Islamabad to Muzaffarabad