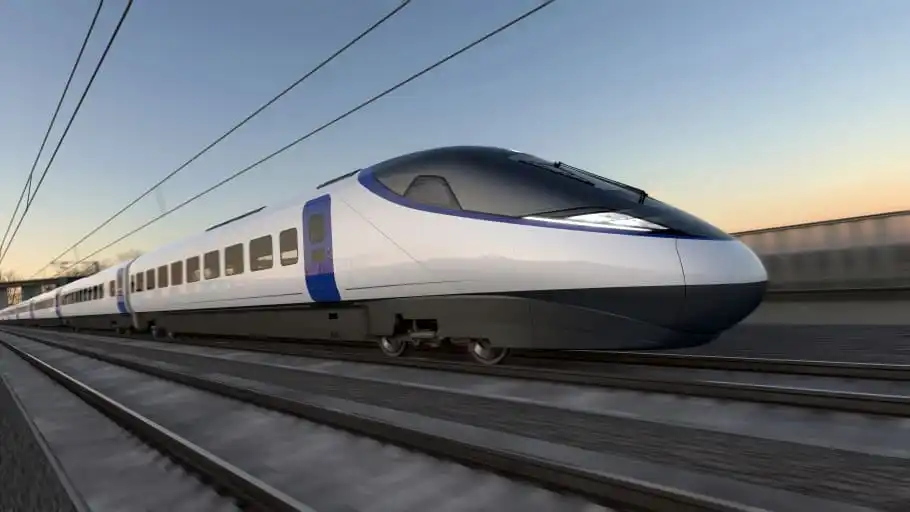 While addressing the AJK Legislative Assembly, the Prime Minister of Azad Jammu and Kashmir (AJK), Sardar Tanveer Ilyas Khan, announced to soon launch a bullet train that will operate between Islamabad and Muzaffarabad.
Bullet train to ease travel and promote tourism
As per details, the bullet train will ease the journey from Islamabad to Muzaffarabad as it takes a lot of time and effort to reach the capital of Kashmir due to poor infrastructure and dangerous road system. The bullet train will reduce the number of hours spent traveling by road; moreover, the launch of the bullet train will also promote tourism.
The premier didn't disclose the cost and duration of the project during his address. However, he also mentioned that a private airline would be launched in Azad Kashmir, while an international airport would be established. Sardar Tanveer also announced to set up of a special economic zone for women, while Rs500 million has been allocated for the establishment of cottage industry.
Read more: PakStockPhoto join hands with CPEC to attract investment and tourism in Pakistan
Kashmir's annual development program
Finance Minister of AJK, Abdul Majid Khan, announced details of Kashmir's annual development program. According to the minister, education would get the highest share of Rs32.3bn, followed by Rs11.87bn for health, Rs9.42bn for electricity, Rs7.25bn for police, Rs5.8bn for general administration, Rs3.3bn to physical planning and housing, Rs2.8bn to local government and rural development, Rs2.25bn to energy and water resources, Rs2.17bn to education and Rs1.8bn to health.
The minister informed that digital mapping of the territory would be introduced in the next fiscal year in order to promote tourism. The government has also planned to establish a "skill development" university in the region and Rs20m had been earmarked for its feasibility study.