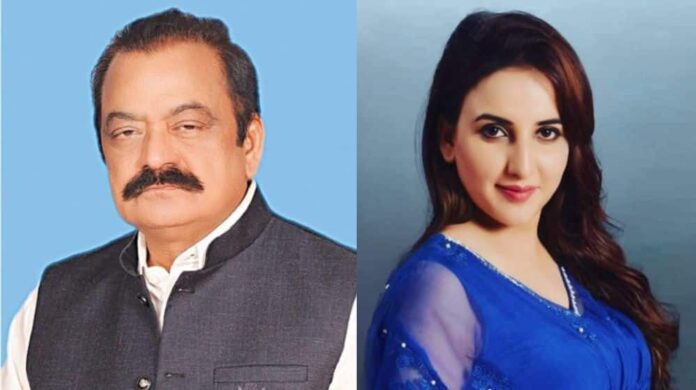 One of the most controversial personalities of Pakistan, Hareem Shah, has threatened the interior minister, Rana Sanaullah, to restore the internet or else she will start leaking his videos. The threat came in the wake of a four-day suspension of mobile internet services across the country, implemented by the telecom authority in response to widespread protests triggered by the arrest of former Prime Minister Imran Khan.
Public Thanked Hareem Shah for Acting As Their Saviour
To everyone's surprise, the news regarding the internet restoration started coming in within a few hours of the tweet. People started thanking Hareem Shah for her utmost threat which seems to work in the right direction. Moreover, it has also raised many questions about the authenticity of the interior ministry. However, it is not yet confirmed whether the internet services were restored in response to the tweet or it was just a mere coincidence.
This is not the first time Shah was found involved in the controversy, she has been there many times, and every time she has made a bold move with her provocative actions and statements. Recently, she was involved in a private video leak scandal where her videos were leaked online, however, she blamed her friends for breaching her privacy and expressed her intention to pursue legal action against them. Moreover, in 2019, Hareem created headlines when she was found in a video featuring the former railway minister Sheikh Rasheed.
Also read: Top trending Searches of Pakistan in 2020 as per Google's Report