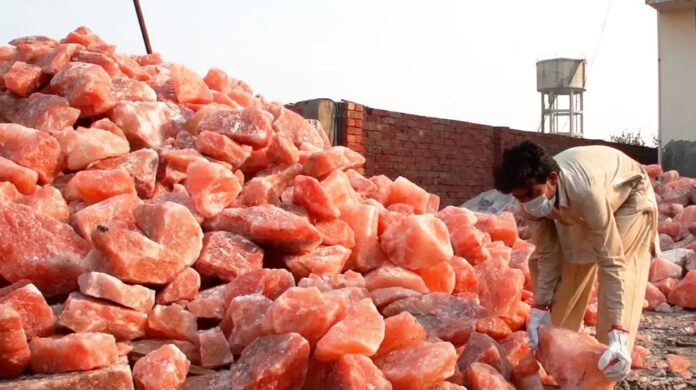 An American leading import company, Miracle Saltworks Collective, is planning to invest $200 million in Pakistan's pink salt industry. The company apprised the Ambassador of Pakistan to the United States, Masood Khan, about its plans to invest nearly $200 million in curating, processing, distributing and importing pink Himalayan salt; he welcomed the MSCI's interest in making investment and promoting Pink Salt industry in the country.
Pakistan's Pink Salt Industry has a Potential Annual Earning of $12 Billion
Due to Pakistan's geographical monopoly and resource it has huge reserves of pink salt with a potential earning of $12 billion annually. An estimate suggests that the country possesses approximately 22.22 billion tons of the natural resource, concentrated mostly in the Salt Range areas of Kalabagh, Warcha, Khewra and Bahadur Khel, with an immense potential of kick-starting massive economic activity.
According to the press release, the investment would be made in preparing feasibility, reserve report, upgradation of mining procedures and processes, construction of world class processing and packaging facility and community development programs. Currently, Pakistan is retaining only $70 million only as a result of exporting this unique natural resource all because of the lack of policy framework and adequate facilities for processing, packaging and worldwide distribution.
Collaboration With Pakistan Mineral Development Corporation
The American company has plans to undertake a joint venture with Pakistan Mineral Development Corporation. It has also planned to raise market awareness globally and reach 10 million tons of verified extraction by 2030. Moreover two world class processing and distribution facilities would be established in Doha and China to fulfil global demand for Pakistani product.
Also read: Government Assures Full Support to IT Industry to Boost Exports