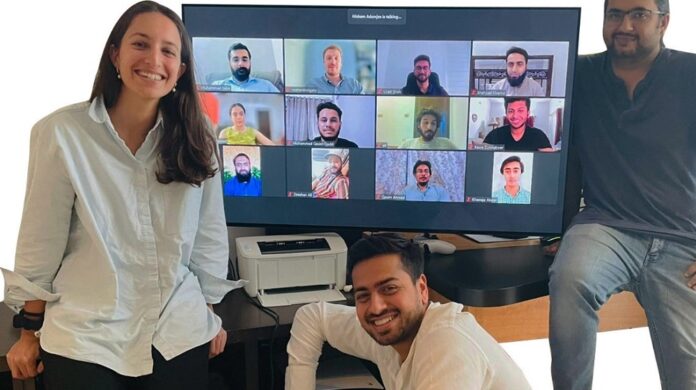 CreditBook, a Karachi-based fintech that aims to digitize bookkeeping, has raised an impressive $1.5 million in a seed funding round from local and international investors starting with a digital ledger app.
The idea was initiated by Couple Husband Haseeb Jamil and wife Iman Jamall and Hisham Adamjee with a goal to help small and medium businesses manage their finances effectively. The application was launched in June 2020 and has received over 500,000 downloads on the Play Store with an overall growth of 450 percent as a whole.
CreditBook is available to use in six different languages expanding its reach beyond multiple segments and localizations.
Payment recollection has become 3 times faster thanks to its reminder option for businesses that run on credit as it logs all the transactions and sends SMS and WhatsApp reminders, claims CreditBook.
Read More Fintech startup Stripe expands to the Middle East with UAE launch
CreditBook also maintains a digital log of each transaction besides reminders and since most of the businesses in Pakistan rely on pen and paper so features like these pave a way for them to gain a huge userbase.
The application has not enabled any monetization feature till now and refrained from mentioning any of them while speaking to MenaBytes.
CreditBook's co-founder Hasib Malik, said, "It is always good, especially for a space like this, where customers have typically been ignored for so long. We are happy to see that there will be many options for this segment to choose which should hopefully foster more innovation and drive further value for any microenterprise or entrepreneur."
He further revealed that our strategic partnerships will set us aside from the competition and hence will help us build value quicker than anyone else.
The other applications operating in the same space are OkCredit and Khatabook from India and BukuWarung from Indonesia that follows digital payments and lending as monetization options and It could be a way to go for CreditBook.
Source: MenaBytes