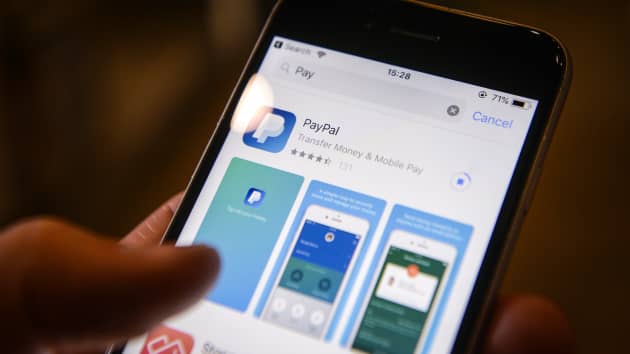 PayPal has announced on Tuesday that it has started allowing U.S. customers to use their cryptocurrency holdings to pay at millions of its online traders worldwide, a transit that could significantly increase the usage of digital assets in daily dealings.
Consumers who hold bitcoin, ether, bitcoin cash, and litecoin in PayPal digital wallets will now be able to change their holdings into fiat currencies at checkouts to make purchases, the firm said.
Paypal was working on this service since last year, and will be available at all of its 29 million merchants in the coming months, the fintech giant stated.
"This is the first time you can seamlessly use cryptocurrencies in the same way as a credit card or a debit card inside your PayPal wallet," President and CEO Dan Schulman stated ahead of the official announcement.
Read more: Elon Musk announces, people can now purchase Tesla cars using Bitcoin
PayPal's release occurs less than a week after Tesla announced it would begin receiving bitcoin payments for its cars. Unlike PayPal transactions where traders will be earning fiat currency, Tesla told it will hold the bitcoin used as payment.
However, while the nascent asset is obtaining traction amongst established investors, it has yet to become a popular form of payment, due to its role in continued volatility.
Read more: Twitter considers incorporating bitcoin into its finances, including payment options
The latest feature of Paypal will automatically appear in the PayPal wallet if a user has an adequate digital currency balance to complete an acceptable procurement, and the user will be able to observe his crypto balances for every kind of coin in the application. Although, the user is only allowed to use one type of cryptocurrency for each purchase the user makes.
"We think it is a transitional point where cryptocurrencies move from being predominantly an asset class that you buy, hold and or sell to now becoming a legitimate funding source to make transactions in the real world at millions of merchants," Schulman said.
Source: Reuters