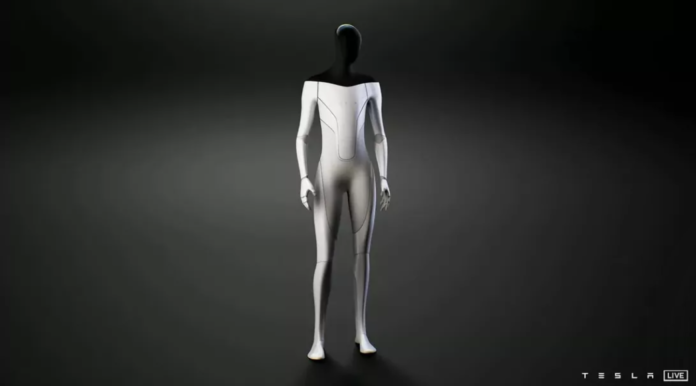 After working in the space and automobile business, Tesla CEO Elon Musk announced that the firm is now working on a humanoid robot. The prototype of Tesla's humanoid robot will be built sometime next year. Musk revealed that the humanoid robot, which is named the Tesla Bot, will utilize most of the tools that are employed in Tesla cars such as sensors, cameras, and several other tools to navigate the outside world.
The said robot prototype will support a height of an average human, which would be around 5 foot 8 inches tall. However, in the position of a face, there will be a flat-screen. It would weigh about 125 pounds and will be able to move at 5mph. The website of Tesla has already posted the robot. It states that the humanoid robot will be competent in completing tasks that are "unsafe, repetitive or boring". The company is seeking the assistance of mechanical, electrical, controls and software engineers to assist the firm leverage its AI expertise beyond its vehicle production.
Tesla's Humanoid Robot Will Perform All Daily Tasks
"Can you talk to it and say, 'please pick up that bolt and attach it to a car with that wrench,' and it should be able to do that," Musk said. "'Please go to the store and get me the following groceries.' That kind of thing. I think we can do that." Musk said Tesla would start by giving the robot five fingers on each hand, but that might change.
Read more: Elon Musk loses his title as the world's second-wealthiest person as Tesla shares fell another 2.2 percent
In addition to this, the billionaire entrepreneur during Tesla's first AI day stated that creating a humanoid robot is a reasonable next step for Tesla as it is already the world's largest robotics firm. "We're making the pieces that would be useful for a humanoid robot, so we should probably make it. If we don't, someone else will — and we want to make sure it's safe," he added.
Humanoid Bot will Use Tesla's AI Technology
Musk stated at AI Day that Tesla wanted to prove it's more than an electric vehicle company. Several of his employees delivered presentations promoting Tesla's expertise in artificial intelligence (AI), which is important for the development of self-driving vehicles or humanoid robots.
Furthermore, Musk also said that the humanoid, code-named "Optimus," is based on the same chips and sensors that Tesla's vehicles utilize for self-driving specialties. He further added said the robot was not meant to help with Tesla's production, but that Tesla is producing a lot of the computers required for robotics, so it makes sense for Tesla to create a humanoid robot.
Source: The Verge