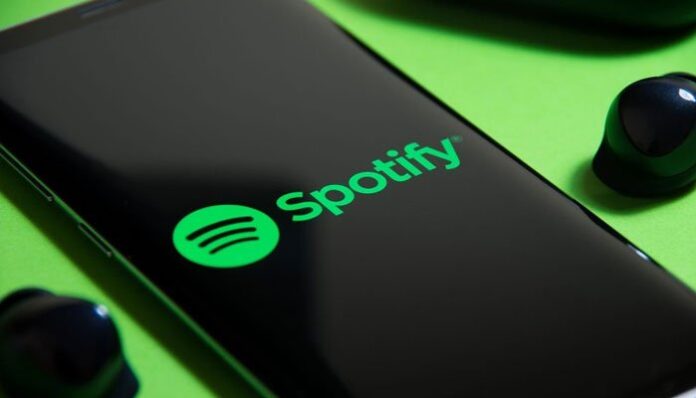 The Swedish online music streaming giant, Spotify launched a live audio app called 'Greenroom', a new opponent for the suddenly-popular category of live streaming voice chat apps such as the Clubhouse and Twitter Spaces.
Although Greenroom is a product of Spotify, it's a separate app altogether. It runs with the same fundamental premise as Twitter Spaces and Clubhouse. One user generates an audio-only room with listeners able to tune in and join in. The creator of the room can manage whether anyone talks or only specific people.
It's the start of a new quarter.

Welcome to Greenroom, a new live audio experience from @Spotify. Chat about the latest music releases, sports hot takes, need-to-know moments in culture, and anything in between. Drop-in and take the mic ? https://t.co/UcyesnymJu pic.twitter.com/VpZSm8E8d8

— Spotify Greenroom (@SpotifyGrnroom) June 16, 2021
Furthermore, Spotify considers Greenroom as a method to connect with people to "join the chat". It includes music, sports, and culture as subjects of conversation, as a user can create a room about any topic. Presently, Greenroom is only accessible in English. Both iOS and Android users can download the Greenroom app and sign in using a Spotify account.
Read more: Twitter introduces Clubhouse-like feature 'Spaces' to users with more than 600 followers
For those worried about privacy, there is a list of terms and conditions separate from Spotify that a user is required to accept before using it.
Unlike Clubhouse and Twitter, Spotify's plus point is that it has a huge library of music and podcasts that it could possibly incorporate in Greenroom.
In addition, Spotify is declaring a creator fund, however, details are sparse. Users of the app will be rewarded based on how popular their rooms are and their engagement in them, moreover, exclusive deals with creators are also in the works with announcements possible to happen over the summer.
Every tech firm now appears to be interested in social audio, a notion that didn't broadly exist until March 2020, when Clubhouse was introduced. Since then, Twitter has rolled out Spaces, Facebook conducted its first Live Rooms, and other organizations, like Slack, LinkedIn, Reddit, and Discord have begun developing similar products.
Read more: Europe files antitrust suit against Apple after Spotify complaint
Source: Gadgets