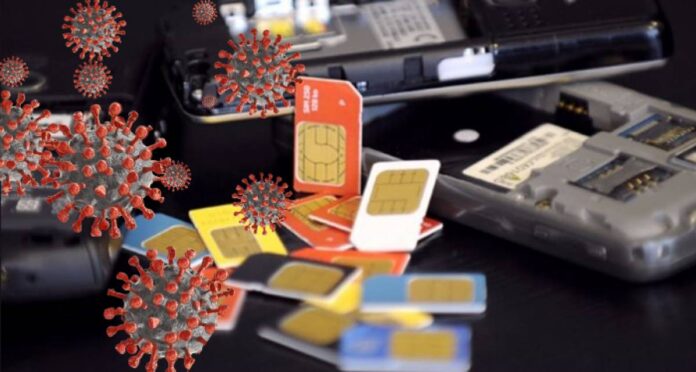 The Sindh government approached the federal government on Friday asking them to request the Pakistan Telecommunication Authority (PTA) to notify cellular subscribers to get vaccinated or face blockage of their SIM cards.
Sindh Chief Minister Murad Ali Shah asked the National Command and Operation Centre (NCOC) to convey its proposal to the telecommunication authority. The Sindh government has said that mobile phone SIM cards will be blocked if people do not get inoculated within a week.
If PTA approves the Sindh government's proposal, Sindh would become the second province to block the SIMs of unvaccinated people after Punjab, which last month decided to block the SIMs of all unvaccinated citizens.
Although, telecommunication companies are foreseen to go against the Sindh government's move of blocking SIMs of unvaccinated citizens just like they did when Punjab suggested a similar proposal. They contended that there were various options that the government could exercise to urge the citizens to get the Coronavirus vaccine.
Telecom industries likewise said that basic rights shouldn't be sabotaged instead government could start banning non-essential items for individuals who aren't vaccinated. They are as yet peering toward its alternatives and may move to PTA for a viewpoint.
Read more: Careem launches 'COVID-19 Vaccination' transport service on its app to support the govt's efforts
Earlier last week, a micro-smart lockdown was imposed in cities in Sindh. The movement of the people has been constrained, and only grocery shops and pharmacies remained open. According to the rules, only one person can leave the house to purchase food and medicines, and they must keep their CNIC.
Among other harsh measures seen in the country to enhance the pace of vaccinations, the Sindh government issued directions to cease the salaries of government employees who refuse to get themselves vaccinated.
As the cases of deadly Delta variant surge in the country, the government is taking severe measures to compel people to get vaccinated. Pakistan is inoculating more than 500,000 people every day.
Source: Ary News