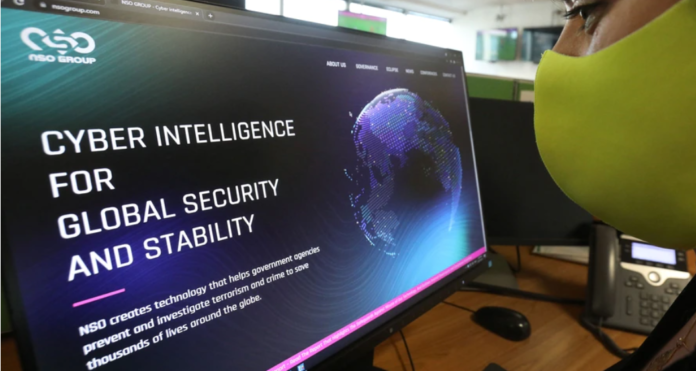 An investigation conducted by 17 international media organizations has revealed that India was among the number of nations that used military-grade Israeli spy software to hack the smartphones of journalists, officials, and rights activists worldwide.
The spyware is known as 'Pegasus' and is supplied by the Israeli surveillance firm 'NSO Group' for tracking terrorists and criminals. NSO Group clients included the governments of Bahrain, Azerbaijan, Hungary, India, Kazakhstan, Indonesia, Mexico, Rwanda, Morocco, Saudi Arabia, Togo, and the United Arab Emirates. 
Forbidden Stories, a France-based media nonprofit firm– and Amnesty International had access to a leak of over 50,000 records of phone numbers that the clients of NSO had selected for possible monitoring. The news was then shared with Haaretz and 16 other news reporting outlets worldwide, to conduct further investigation on the matter of breach.
Read more: Largest password collection of all-time leaked online with 8.4 billion entries
In addition to this, among the numbers hacked by the Israeli spyware, two of the numbers registered to, or once known to have been used by, Prime minister Imran Khan was also targeted. As per reports, the spy software was used to hack the PM's phone numbers during the tenure of former Prime Minister Nawaz Sharif.
According to The Post, over 1,000 phone numbers in India were discovered on the surveillance list while hundreds were from Pakistan. Another report published by The Wire states that Pegasus spyware was used to spy on at least 40 Indian journalists working for different media outlets throughout the country. Paranjoy Guha Thakurta, a senior investigative journalist in India, stated that Amnesty International had notified him that his phone and privacy had been "compromised" back in 2018.
Read more: 3.2 billion email and password pairs were leaked on an online hacking forum
The Israeli firm, NSO, has denied any wrongdoing and asserted that its software is intended only for use by state intelligence and law implementation bureaus to oppose terrorism and crime. The firm issued an official statement on its website denying the reporting by the 17 media houses led by the Paris-based journalism nonprofit Forbidden Stories.
"The report by Forbidden Stories is full of wrong assumptions and uncorroborated theories that raise serious doubts about the reliability and interests of the sources. It seems like the 'unidentified sources' have supplied information that has no factual basis and is far from reality," the firm declared in the statement. "After checking their claims, we firmly deny the false allegations made in their report," the statement further informed. 
Source: Forbidden Stories