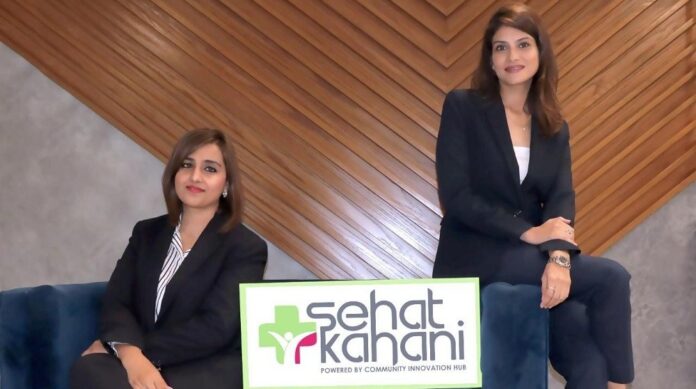 Telemedicine startup, Sehat Kahani has successfully raised $1 million in a Pre-Series A round. The investment was issued from Islamic Development Bank, 10Pearls Ventures, Mentors Fund, Singapore-based Korean Impact Fund, and Impact Investment Exchange. KASB Securities, Din Group, and some angels also participated in the round.
The startup was founded in the year 2017, by two female doctors, Sara Saeed Khurram and Iffat Zafar Aga. They initiated Sehat Kahani as a network to connect home-based female doctors to patients through telemedicine-enabled brick-and-mortar health clinics. 
In a statement, Dr. Sara Saeed Khurram, the co-founder, and CEO of Sehat Kahani stated that the startup has improved by 425 percent in the last 12 months, "The trust by investors has further reflected the massive success of Sehat Kahani. We are also proud of our government partnerships during covid-19 that helped people get access to online doctors for their day-to-day ailments as well as our coverage for otherwise compromised ICUs in Pakistan."
Dr. Iffat Zafar, the co-founder, and COO of Sehat Kahani responded, "We are absolutely grateful to all the investors for trusting Sehat Kahani and becoming a part of our journey. After successful engagement with corporates, we are excited to replicate our existing successful business model towards another challenging territory of taking the solution to the mass consumer retail market in 2021 and beyond."
Honorable Syed Aminul Haque announced, "this is very heartening to see female entrepreneurs coming forward in tech and I wish to see more such events where females-led organizations are raising foreign investment for Pakistan. The IT sector in the country has shown substantial growth in the last few years. The country's exports of Information Technology related services have grown by 40% in the last 6 months only. 5G services are also expected to be launched by the end of the year and local smartphone manufacturing has also begun in Pakistan thanks to efforts made by the current administration".
Sehat Kahani intends to utilize the investment to further improve its technology and services. As the network comprises 5,000 doctors and a successfully implemented resourceful platform that can be tailored for various targeted markets, Sehat Kahani is now placing itself for regional expansion.
Read more: Pakistani startup "RemoteBase" raises $1.4 Million in a seed round led by Indus Valley Capital
Source: MENA Bytes