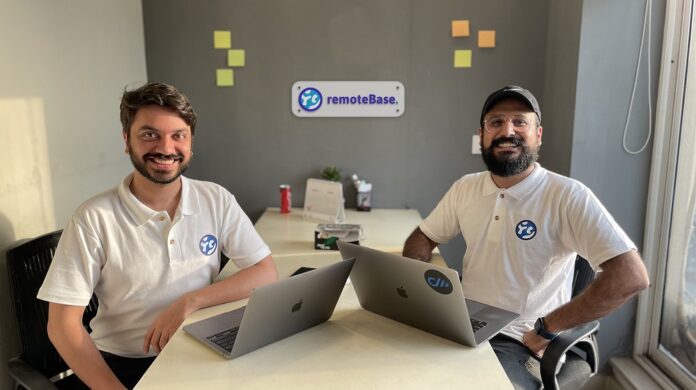 The Lahore-based startup, RemoteBase has successfully raised $1.4 million in a seed round commenced by Pakistan-focused VC Indus Valley Capital. RemoteBase was founded by Qasim Asad Salam and Talha Masood in 2020, with the intention of "disrupting the way tech companies work by embracing remote work at the core." 
"What's very interesting is that many of our clients have told us that our engineers are the best resources they have on their teams and we're talking about teams made up of top-notch engineering talent from all around the world," stated RemoteBase's founder and CEO Qasim Asad Salam. Prior to starting RemoteBase, he was operating a software company in Pakistan.
Read more: Facebook uses over a billion Instagram Photos to train AI-based algorithm
Aatif Awan, the Managing Partner of Indus Valley Capital feels that RemoteBase will be a means to improve the Pakistani tech ecosystem and gain its well-deserved position in the business world, "As tech companies go remote, RemoteBase can help Pakistani talent fulfill this demand and gain experience with the best startups around the world. Over time this will also materially increase the supply of experienced tech professionals in the country, benefiting all local companies. We're thrilled about our mission alignment with RemoteBase and are excited to back them."
Talha Masood, the co-founder, and CTO of RemoteBase has been operating remotely for firms in the Silicon Valley for quite some time and gained his motivation to start the company, "I had immense freedom, meaningful work and I got to learn from the best companies in the world. One went on to become a multi-billion-dollar startup. I want other Pakistani engineers to have the same experiences and opportunities I had."
Furthermore, along with recruiting more engineers, RemoteBase will be utilizing the new funds for various actions including hackathons, and programs for women. 
Source: TechJuice