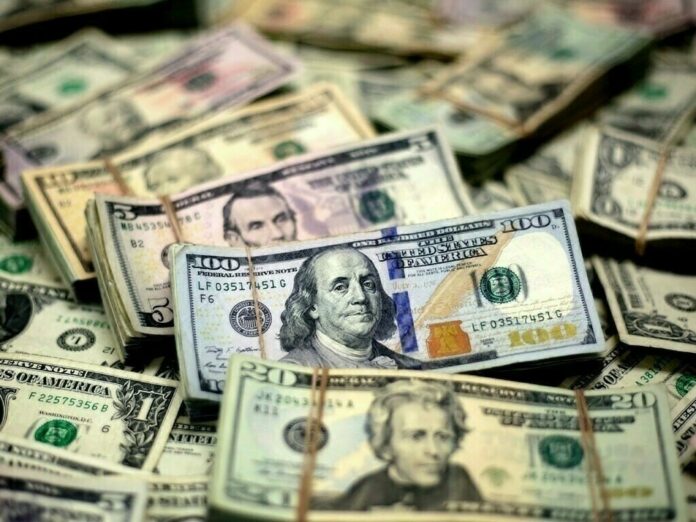 The foreign exchange reserves held by the State Bank of Pakistan have decreased by $75 million, in the period between 13th May to 20th May, which now stands at $10.09 billion. The foreign exchange reserves decline was attributed to external debt repayments, however, the reserves of commercial banks rose by 1.1% to $6.061 billion.
SBP's foreign exchange reserves decline at an alarming rate
The SBP's weekly report indicated that the country's total liquid foreign exchange reserves went down by $11 million on May 20, 2022, to $16.15 billion, compared to $16.16 billion in the previous week. The SBP's foreign reserves decline by $75 million to $10.08 billion, compared to $10.16 billion a week earlier. The current foreign exchange reserves will only be able to cover less than 1.5 months of imports.
The foreign exchange reserves soared to an all-time high of $20.15 billion on 27th August 27, 2021, after receiving the general allocation of Special Drawing Rights (SDRs) worth $2,751.8 million from the IMF. The first loan tranche of $991.4 million was released by IMF on 9th July 2019, while the second loan tranche was released in December 2019, along with inflows from the Asian Development Bank (ADB) and multilateral lenders the foreign exchange reserves surpassed the $10 billion mark in December 2019.
The solution to the declining economy
Experts believe that the Forex reserves can be bolstered if the government partially withdraws subsidies on petroleum products which are necessary for the release of funds from the $6 billion bailout IMF package. Yesterday, Finance Minister, Miftah Ismail announced that the government has decided to increase the prices of petroleum products by Rs. 30/liter. An economic analyst said; "The latest move will pave the way for the disbursement of the next tranche of $900 million. The government has finally met the prerequisite of the IMF loan by rolling back billions in fuel subsidies and easing the strain on public funds."
Read more: Government is Now Considering to Reduce Working Days in a Week to Save Fuel Cost