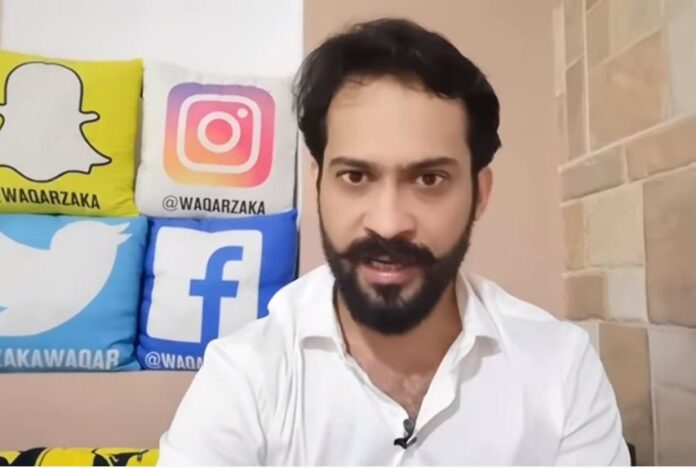 A local Court of Civil Judge and Judicial Magistrate-I Karachi has ordered the Cyber Crime Wing of the Federal Investigation Agency (FIA) to fairly investigate social activist, Waqar Zaka, over the "inadequate" money laundering charges against him.
Waqar Zaka booked for money laundering case
According to ProPakistani, the court has declared that an FIA investigation officer from the Cyber Crime Wing unit submitted an interim report on money laundering charges against Wakar Zaka. The report alleged the bank record of the accused was collected from concerned banks, where it was observed that a huge amount worth Rs. 86.1 million was credited in the local bank accounts, operated by the Waqar Zaka, through foreign remittances (IBFT). When Waqar Zaka was called upon to record his statement where he could not justify his huge transactions.
The FIA also alleged that the accused was dealing with cryptocurrency, referring to his videos and blogs, while SBP has declared it an illegal tender. He also said that Waqar Zaka was actively involved in promoting false propaganda against the state and institutions, hence, the FIR was registered against him.
Read more: Waqar Zaka claims to pay Pakistan's debt off using crypto If Imran Khan steps down
Court findings
However, the court declared that no allegations of money laundering can be attributed to the accused as no FIR involving any predicate offense has so far been registered or pending trial against the accused. The court also expressed astonishment over the investigation officer's attitude who only gathered credit and debit history of the transactions of the accused, and was unable to collect any sufficient material showing violations of multiple sections of FERA, 1947, including restrictions on dealing in foreign exchange. Hence, the court ordered the investigation officer to further investigate the matter fairly and impartially as the report contains 'inadequate information.
Source: Pro Pakistani