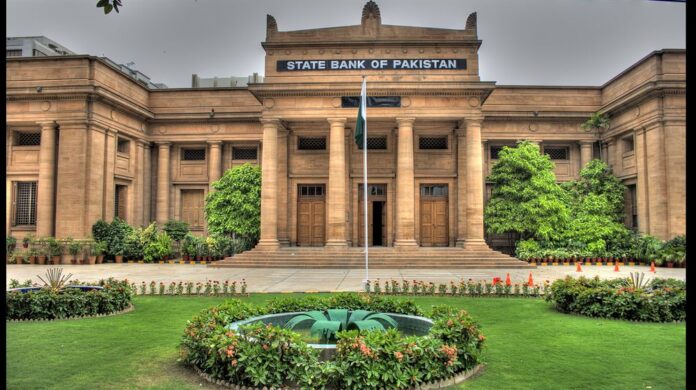 The State Bank of Pakistan (SBP) has announced two new initiatives to expedite the launching of digital financial products and assistance by financial establishments, including facilities for digital cheque clearing, and a unified QR code for payments.
The improvements were shared at the 5th stakeholders meeting on Digital Financial Services, which was attended by several stakeholders, stated the SBP in a statement published on Wednesday.
SBP Governor Dr. Reza Baqir told that the central bank is actively exploring the expansion of Open Banking, which enables sharing and leveraging of customer-permitted data among economic institutions to promote customer choice, encourage competition, and productivity in the monetary sector, and support the launch of innovative products and services.
Read more: SBP is all set to simplify banking by allowing the use of mobile numbers as bank account numbers
The initiatives are aimed towards the overarching purpose of accelerating digitalization and monetary incorporation. The central bank declared that the digital cheque clearing initiative will succeed the physical display and clearing of cheques, decreasing the time required.
Furthermore, the second initiative is the launch of a unified QR code, which will allow payments by users from any digital application omitting the requirement to employ separate apps. Baqir stated that the SBP will proceed to support innovative digital financial services and is prepared to facilitate these endeavors by resolving issues as far as possible.
Moreover, informing the participants about the progress made on SBP's Raast payment platform, Baqir stated that the second stage of person-to-person payments would be rolled out by October 2021 for which banks are being incorporated into Raast.
During the conference, SBP and Pakistan Telecommunication Authority (PTA) declared the creation of an SBP-PTA joint task force to work towards the prevention of scams in digital financial services. In addition to this, the SBP and FBR have also accepted to establish a joint commission to collaborate regularly to grow digitization in the economy.
Source: Pro Pakistani