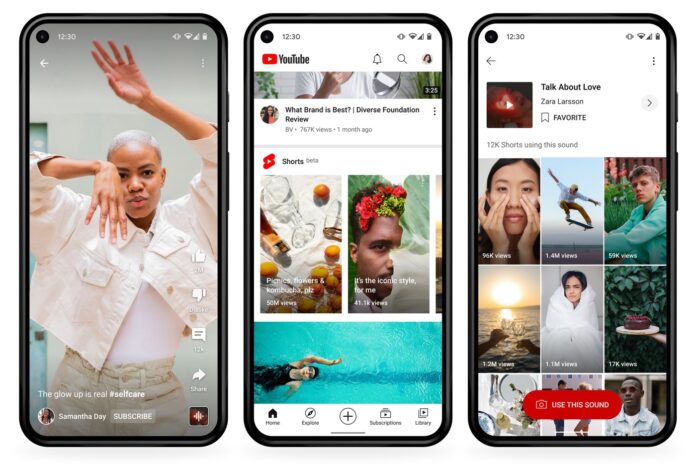 YouTube will pay content creators up to $10,000 per month from the YouTube Shorts fund, for creating popular videos on YouTube Shorts. The company is scheduled to pay $100 million throughout the next year, with the first payments going out this month. The payments options are available only in 10 regions including; the US, UK, India, and Brazil.
Eligibility criteria for creators to receive YouTube Shorts fund
The fund will reward creators for their most engaging and most viewed short videos from 2021 to 2022. These shorts have to be original videos – neither reuploaded nor watermarks – otherwise, they won't be entertained. YouTube says it will be using a combination of automation and human analysts to ensure creators meet its guidelines around original content.
How to claim a bonus from the short videos
To claim a bonus, creators will have to complete two steps on YouTube
1) Accept the aforementioned conditions and YouTube terms.
2) An active AdSense account must be linked to the creator's Youtube channel.
The company told TechCrunch that it will determine how it calculates the thresholds by analyzing the best-performing channels and then calculating their bonus based on a number of factors; which includes views, where their audience is located, and more. The company also said it wanted to make sure it was rewarding as many creators as possible, which is why it set a minimum payment of $100.
Read more: YouTube's TikTok rival, YouTube Shorts, is now rolling out globally
Creators are traditionally paid by YouTube based on the ads that run in front of their videos, with there being a direct relationship between the number of ad views and the amount of money they receive. But with Shorts, YouTube won't run ads for short clips, so it's building out this alternate form of payment to reward creators.
The google-owned platform has witnessed over 100 percent growth in creator revenue in India coming from features like Super Chat, Super Stickers, Channel Memberships, and Merchandise between February and May 2020. So far, YouTube has paid more than $30 billion to creators, artists, and media companies.
Neal Mohan, YouTube's chief product officer, said; "Our goal here is to give every creator a voice. If the creator wants to do that via a two-hour documentary about a particular topic, then YouTube is the place for that. If they want to do that through a 15-second Short, that mixes in their favorite hit from their favorite music artists, they should be able to do that as well."