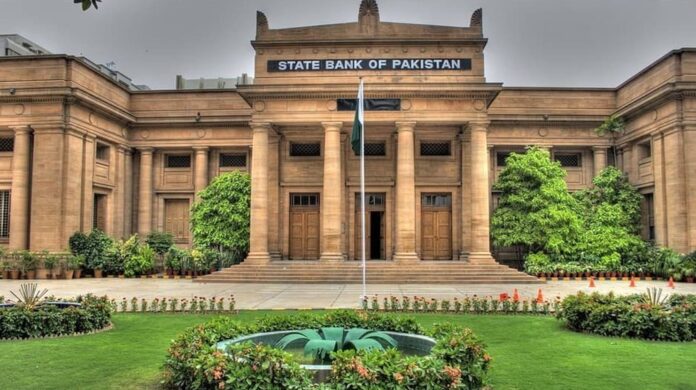 The State Bank of Pakistan (SBP) has witnessed a remarkable surge in foreign exchange reserves, increasing by over 90 percent in just one week. The rise in SBP-held forex reserves is attributed to significant inflows from the Kingdom of Saudi Arabia, the United Arab Emirates (UAE), and the International Monetary Fund (IMF). This reserve surge reflects a positive economic development for Pakistan, strengthening its financial stability and boosting its import cover.
Inflows from Key Contributors to Increase SBP-held Forex Reserves
According to the data released by the State Bank of Pakistan, the foreign currency reserves held by the SBP jumped to $8.727 billion on 14th July, marking an impressive increase of $4.2 billion compared to the previous week's $4.524 billion (as of 7th July). The central bank highlighted that it received significant financial contributions during the same period, including $2 billion from the Kingdom of Saudi Arabia, $1.2 billion from the IMF, and $1 billion from the United Arab Emirates. These inflows played a pivotal role in bolstering the country's forex reserves.
Overall Impact and Import Cover Improvement
The robust inflows have not only strengthened the SBP-held forex reserves but also positively impacted the overall liquid foreign currency reserves in the country. The combined reserves, including net reserves held by banks other than the SBP, surged to $14.065 billion, witnessing a substantial increase of $4.227 billion over the previous week. The net reserves held by banks also experienced growth, reaching $5.338 billion, with an additional $24 million added during the week.
This notable increase in reserves has directly impacted Pakistan's import cover, a key indicator of financial stability. With the reserves crossing the $8 billion threshold, Pakistan's import cover has improved to 2.73 months (based on last month's SBP imports). Moreover, this development marks a significant milestone, as it is the first time since October 2022 that the country's reserves have exceeded the $8 billion mark.
Also read: Foreign Direct Investment Surges 102% to $222.6m in January 2023