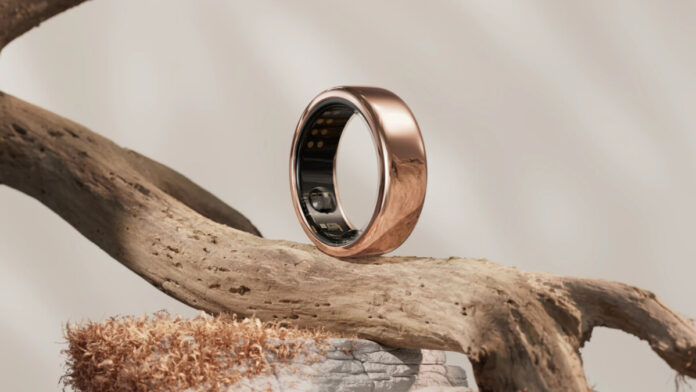 Samsung, a pioneer in the tech industry, is rumored to be entering the smart wearable ring market with its innovative product, tentatively named the Galaxy Ring. This unique ring-style device is designed to track health and fitness while offering other smart functionalities. According to reports from The Elec, Samsung has completed the development phase and is on the verge of commencing mass production, with production likely starting next month. However, the actual release is expected in 2024 due to various certification requirements.
Samsung's Galaxy Ring Nears Production Phase
The smart wearable ring sector remains relatively untapped, providing Samsung with a promising opportunity to explore this niche. With the development phase completed, Samsung is now focusing on preparing for mass production. The company has secured the necessary hardware components and is ready to move forward with manufacturing. The recent development signifies Samsung's vision to diversify its smart wearable offerings and cater to consumers' evolving needs.
The "Galaxy Ring" stands out with its advanced built-in sensors that gather detailed body and health data, conveniently accessible on a connected smartphone. Unlike Samsung's current Galaxy Watch, this smart ring is designed to offer even more precise body measurements. Customizable to fit the user's finger size, it ensures enhanced accuracy and minimizes data inaccuracies caused by loose fittings.
A Patiently Awaited Release
Despite approaching the production stage, the Galaxy Ring won't hit the market until 2024. To be classified as a "medical device" like the Galaxy Watch series, it must undergo rigorous certification processes, similar to features like ECG and irregular heart rhythm tracking. These certifications can be time-consuming, necessitating several months to obtain. Consequently, consumers will have to exercise patience until they can get their hands on this cutting-edge wearable. There are speculations that the release may coincide with the launch of the Galaxy S24 series, which could create a well-timed and strategic marketing opportunity.
Also read: Google Teases its Life-changing AR Smart Glasses