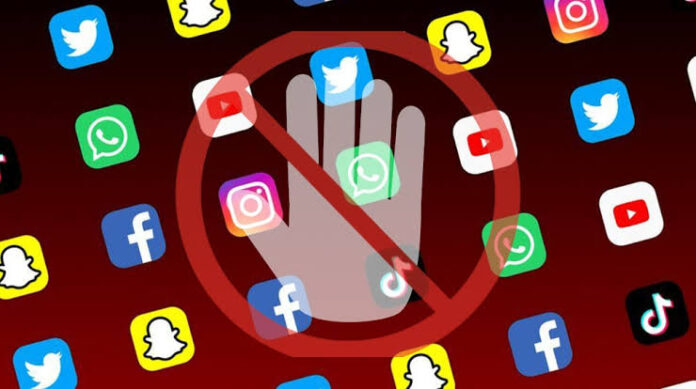 The Directorate of Public Instructions (DPI) Colleges, Punjab issued a notification that bars teachers from using social media. The social media ban on teachers prohibits them from using and platform of social media as it is against the rules of service, which does not allow government servants to participate in any media platform except with the express permission of the government. The social media ban applies to all teachers and principals of government colleges across Punjab.
Read more: Ban on Digital Platforms is Obstructing the Digital Progress of Pakistan
Rules about social media ban on teachers
The notification states that government servants often engage themselves with social media and other applications that enable users to share content or participate in social networking / virtual communities/ online groups. While using different social media platforms, such as; Facebook, Twitter, WhatsApp, Instagram, etc they air their views on multiple arrays of subjects, which indulge them in actions or behaviour that does not comply with the required standards of official conduct. A certain set of rules from the Punjab Government Servants (Conduct) Rules 1966, reads;
Rule 18 bans a government servant from sharing official information or documents with a government servant unauthorized to receive it or a private person or press.
Rule 22 refrains a government servant from making any statement of fact or opinion which is capable of embarrassing the Government in any document published or in any communication made to the press or in any public utterance or television programme or radio broadcast delivered by him or her.
Rules 21, 25, 25-A and 25 B bar a government servant from expressing views against the ideology and integrity of Pakistan or any government policy or decision.
Teachers prohibited from wearing jeans, tights
Last month, education authorities in Islamabad and Rawalpindi have issued a formal dress code and new restrictions on the teaching staff. As per the approved dress code, male teachers are banned from wearing jeans and T-shirts. Whereas female teachers are prohibited from wearing jeans/tights, they are advised to wear appropriate simple and decent shalwar-qameez preferably with waistcoat/coat.
Source: Pro Pakistani