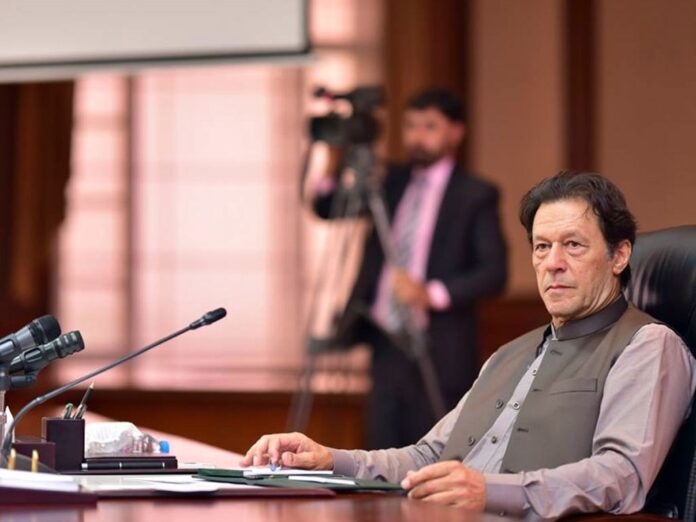 Prime Minister Imran Khan inaugurated the Ehsaas Saving Wallets initiative in Islamabad today (Monday). He commended the program for acquiring the fourth position in a World Bank list for looking after the more helpless parts of the community with utmost transparency during the current pandemic.
"I praise Ehsaas program for making it possible," PM said as he spoke at the launch event of the Ehsaas Saving Wallets initiative. "Poverty alleviates fast if we bring women into the financial system," he added. Imran Khan further stressed the fact that no nation could grow by disregarding the vulnerable parts of society. "A country that has an island of the rich and a sea of the poor cannot reach greater heights," he said.
Read more: The staff of Ehsaas Kafalat Centre found using women fingerprints to illegally issue SIM cards
Ehsaas Saving Wallets (ESWs) program is listed on the belief that modern tech and monetary addition will open avenues for women to take better advantage of possibilities granted under the Ehsaas National Poverty Graduation Initiative.
Moreover, ESWs is also an imperative segment of the Ehsaas Financial Inclusion Strategy, which was inaugurated by the Prime Minister in the attendance of Queen Maxima of the Netherlands when she visited Pakistan in November 2019. The latest program is a strategic measure for Kafaalat homes to properly handle financial crashes, meet emergency calls, and invest to boost their incomes; to climb out of poverty.
Read more: Ehsaas invites hackers to identify security vulnerabilities in the Program
Furthermore, the Ehsaas Kafaalat receivers will have the alternative of either using their money or saving money into their digital wallets. Opening transactions by these accounts will incorporate balance inquiry, cash in and cash out, transfer funds received from Ehsaas program to mobile accounts, mobile top-up, utility bill payments, and money transfers.
The initiative strives to promote savings which will assist alleviate poverty. It will further increase the financial addition instated under the 'One Woman One Bank Account Policy'.