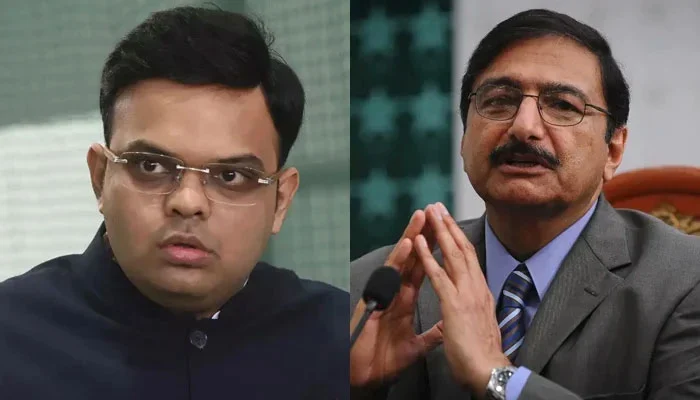 The ongoing Asia Cup 2023 has taken an unexpected turn as the Pakistan Cricket Board (PCB) seeks compensation for losses incurred due to the sudden scheduling changes, putting ACC President Jay Shah in the spotlight. This controversy has raised questions about the decision-making process and its implications for the tournament's integrity.
Unilateral Decision Sparks Outrage
In a letter addressed to Jay Shah, PCB's Management Committee Chairman Zaka Ashraf expressed strong objections to the arbitrary decision to relocate the Super 4 stage of the Asia Cup 2023 from Hambantota to Colombo, citing concerns over adverse weather conditions. The PCB questioned the lack of consultation with the host nation and the absence of due process in making such a critical decision. This unilateral move left the PCB and the ACC event's brand value vulnerable to potential losses.
Demanding clarity on the decision-making authority, the PCB raised questions about who was responsible for shifting the matches and called for a formal clarification. The financial implications of this decision weighed heavily on the PCB, highlighting concerns about gate receipts and the overall impact on the tournament's financial health. The PCB urged the ACC to take responsibility for any washed-out matches, cover any incremental costs, and compensate the PCB for its lost gate revenue.
Jay Shah's Role in the Controversy
The controversy surrounding the Asia Cup 2023 scheduling mirrors Jay Shah's previous involvement in making significant changes to the ICC World Cup 2023 schedule. His decision-making, both within the ACC and as the Secretary of the Board of Control for Cricket in India (BCCI), has come under scrutiny, leading to criticism from cricketing circles. Additionally, the sudden venue change has created logistical challenges for the PCB, further complicating the situation. With Jay Shah at the center of this controversy, the cricketing world watches closely to see how the ACC will respond to PCB's compensation claim and address the broader concerns surrounding the Asia Cup 2023.
Also read: Asia Cup 2023: Controversy and Clashes; Najam Sethi Slams Jay Shah-Led ACC Over Venue Dispute