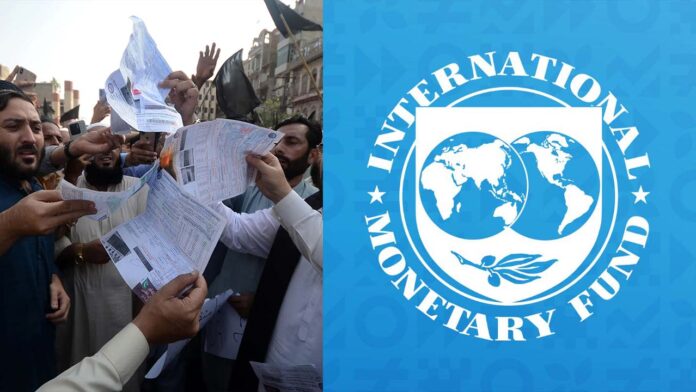 The International Monetary Fund (IMF) has delivered a resounding rejection of Pakistan's plea for relief from the burden of high electricity bills its citizens face. Despite the federal government's claim that electricity bill collections for August were in line with expectations, the IMF has firmly ruled out any tariff adjustments or additional subsidies to alleviate the strain on consumers.
Pakistan's Persistent Power Predicament
Pakistan's power sector has been tangled with ongoing challenges, compounded by the urgent need for Quarterly Tariff Adjustments (QTAs) to increase by Rs. 5 per unit in the current month and Fuel Price Adjustments (FPAs) to rise by Rs. 2.72 per unit. In total, a substantial rate increase of over Rs. 7 per unit looms on the horizon.
The calculation of QTAs will take into account losses incurred during the April-June period, primarily attributed to low electricity consumption, high-interest payments, and fluctuations in exchange rates; these factors collectively contribute to the pressing need for tariff adjustments. Furthermore, the government has urged NEPRA to factor in seasonal trends when calculating upcoming tariff adjustments, emphasizing the need for a more balanced approach to address the challenges in Pakistan's electricity sector.
Rising Electricity Bills: What Lies Ahead?
Amidst these challenges, Pakistan has proposed the staggering of upcoming quarterly tariff adjustments and fuel price adjustments, spreading an additional Rs. 7.50 per unit cost over the next four to six months. If approved by the National Electric Power Regulatory Authority (NEPRA), this increase will likely be reflected in the September electricity bills.
As per calculations, when combining the effects of QTAs and FPAs, consumers using 400 units of electricity can expect a notable reduction in their bills. The bill, which stood at Rs. 21,000 in August 2023, is projected to decrease to Rs. 16,963 in September and further to Rs. 11,356 in October, offering some relief to consumers. Similarly, individuals consuming 300 units of electricity will see a decrease in their bills, dropping from Rs. 13,000 in August to Rs. 10,000 in September and further down to Rs. 8,000 in October 2023.
Also read: Government Set to Provide Relief in Electricity Bills; Says PM Kakar