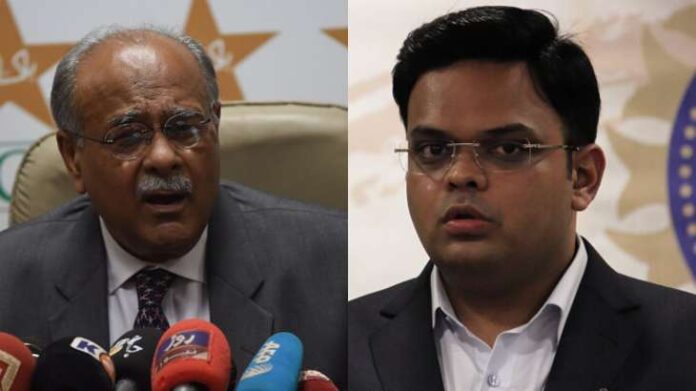 The Asia Cup 2023 clash between India and Pakistan, anticipated by cricket fans worldwide, was marred by rain, leaving cricket enthusiasts disappointed. This disappointment, however, transcended the weather conditions, as former Chairman of the Pakistan Cricket Board (PCB), Najam Sethi, took a shot at Jay Shah, the head of the Asian Cricket Council (ACC). Sethi's critique centered on the decision to host the Asia Cup in Sri Lanka instead of the UAE, sparking accusations of political maneuvering within the cricketing world.
How disappointing! Rain mars the greatest contest in cricket. But this was forecast. As PCB Chair, I urged the ACC to play in UAE but poor excuses were made to accommodate Sri Lanka. Too hot in Dubai, they said. But it was as hot when the Asia Cup was played there last time in…

— Najam Sethi (@najamsethi) September 2, 2023
UAE vs. Sri Lanka: A Venue Dilemma
Najam Sethi revealed that he had urged the ACC to consider hosting the remaining matches of the Asia Cup in the UAE instead of Sri Lanka. He believed that the UAE, which had previously hosted the tournament in 2022, was a more suitable choice due to its cricket-friendly conditions. However, the ACC decided in favor of Sri Lanka, citing concerns about the Middle East's scorching weather.
Sethi's criticism was rooted in the belief that the decision to choose Sri Lanka as the host was politically motivated. He pointed out that the weather in the UAE during previous tournaments was equally hot, making it a viable option. Sethi dubbed the move "unforgivable" and lamented the impact of politics on the sporting event.
Asia Cup 2023: Rain-Drenched Clash and Ongoing Tensions 
The India vs. Pakistan match saw only one innings due to persistent rain, preventing the chase from even beginning. India batted first but faced interruptions due to the weather, highlighting the questionable choice of venue. Najam Sethi noted that discussions about weather conditions had taken place during the ACC's venue selection process.
Sethi's criticism indirectly targeted Jay Shah, who is not only the head of ACC but also the secretary of the Board of Control for Cricket in India (BCCI). The refusal of the Indian team to travel to Pakistan for Asia Cup matches had strained relations between the cricketing boards. While India declined participation in the Asia Cup, Pakistan's team is scheduled to participate in the ICC Men's ODI World Cup in India later in 2023, indicating the ongoing complexities in cricket diplomacy.
Also read: Zaka Ashraf Set to Win the Race as Najam Sethi Drops Out of PCB's Chairmanship Candidacy