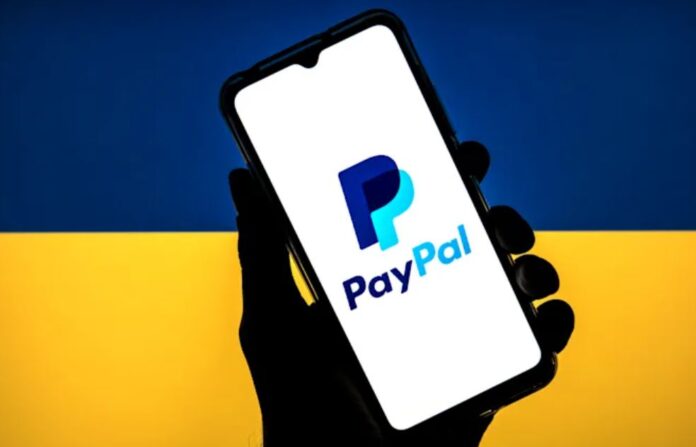 PayPal is now expanding its services to enable its users to send money to Ukrainians, as the company announced on Thursday. Before this addition, users in Ukraine could only use PayPal to send money out of the country. The expansion enables Ukrainian PayPal account holders to send and receive payments from friends and family around the world. Ukrainian clients who receive money in their PayPal Wallet will be able to transfer the funds to their bank account by attaching an eligible Mastercard or Visa debit or credit card.
PayPal is Waiving its Fees for Clients Who Intend to Send Money to Ukrainians
Furthermore, PayPal also announced that it is temporarily waiving its fees for clients who are to send money to Ukrainians or for people who will receive funds into their Ukrainian PayPal accounts through June 30. Xoom, which is the firm's international remittance service, will also be waiving transaction charges for payments sent to recipients in Ukraine.
Read more: PayPal in Talks to Acquire Pinterest
The statement from PayPal follows a request from the Ukrainian government requesting the payments firm to roll out new services that would permit people in the country to acquire access to payments. Mykhailo Fedorov, Ukraine's Vice Prime Minister and Minister of Digital Transformation approved the development on Twitter and shared a letter he acquired from PayPal.
This New Development Will Help Ukrainian Refugees in Other Countries
"Our teams have worked intensively to identify how PayPal could best and quickly provide additional services to Ukrainians," the letter from PayPal reads. "We believe this service with be helpful for people in Ukraine to receive money from their friends and relatives around the world. It will also help Ukrainian refugees in other countries, so they can receive money to use or withdraw in their current location."
Today's announcement about the service to send money to Ukrainians comes as PayPal shut down services in Russia earlier this month. PayPal isn't the only payments corporation to pull out of the country, as Mastercard and Visa both discontinued network services in Russia.
Source: TechCrunch