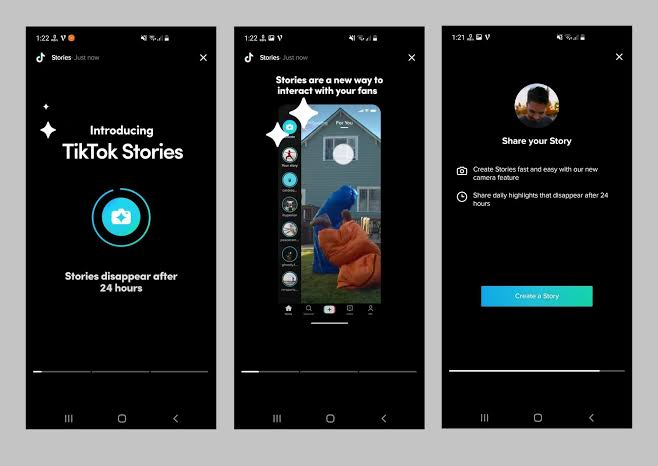 TikTok is further rolling out the Snap-style stories feature to a larger group of users. TikTok noted that; "Currently, we're expanding a pilot test, which provides creators with additional formats to bring their creative ideas to life for the TikTok community." If you got the feature, you'll be greeted with a new banner when you open the app encouraging you to create a story.
TikTok's experiment of Snap-style stories continues as it rolls out to more users
TikTok started experimenting with Snap-style stories last year which is almost similar to all other social media stories feature, although, it lacks the scrolling bar of stories from accounts you follow to tap through. However, the images from TikTok's earlier test show that the company was experimenting with a pop-over vertical window that would have served a similar function.
TikTok explains the feature as a new way to interact with your fans. To view the story, you have to look for a blue-circled profile picture on a video you're watching. Upon tapping, you will be taken straight into the story feed for that user. A spokesperson from TikTok said; "We're always thinking about new ways to bring value to our community and enrich the TikTok experience."
How to add the stories
To post a story, click the post button on the bottom centre navigation bar of the app. Then, you can scroll to a quick camera mode, which lets you post a photo or a video to your story. These videos have the same creation options as normal TikTok videos, allowing you to reply to comments, use filters and more. TikTok confirmed the expansion of the pilot test in a statement, which reads; "Currently, we're expanding a pilot test, which provides creators with additional formats to bring their creative ideas to life for the TikTok community."
Read more: TikTok is testing an Instagram-like stories feature called TikTok Stories
Source: Tech Crunch