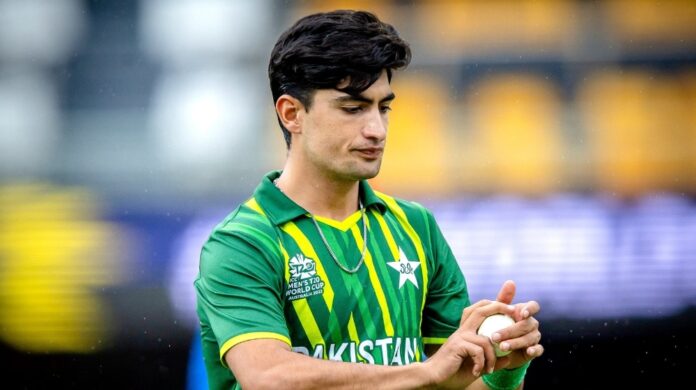 Pakistan's preparations for the highly anticipated ODI World Cup 2023 in India have taken a disheartening turn as Naseem Shah, the promising young pacer, faces the possibility of missing the entire tournament. This looming uncertainty has cast a shadow over Pakistan's World Cup aspirations.
A Grim Diagnosis that Put Naseem Shah at Risk
Initial scans conducted in Dubai have delivered a grim prognosis for Naseem Shah. The extent of his shoulder injury, which was sustained during a recent clash with India in the Asia Cup, is more severe than initially feared. The injury has been identified as a muscle injury near his bowling shoulder, unrelated to any previous issues. This diagnosis not only jeopardizes his World Cup participation but also raises doubts about his availability for the upcoming Australia tour. Pakistan Cricket Board (PCB) awaits a second opinion while fans hold their breath for further scan results in the coming days.
A Crucial Loss Ahead of World Cup 2023
The unfortunate injury to Naseem Shah comes as a significant setback for Pakistan's World Cup campaign. The young pacer had established himself as a vital component of Pakistan's bowling attack, forming a formidable trio alongside Shaheen Shah Afridi and Haris Rauf. This situation eerily echoes the past, as Pakistan faced a similar predicament in the last World Cup, losing the final due to Shaheen Afridi's knee injury. The absence of Naseem Shah could potentially disrupt Pakistan's well-laid plans and strategies for the upcoming World Cup.
Also read: PCB Presents Pakistan's Star Nation World Cup Kit