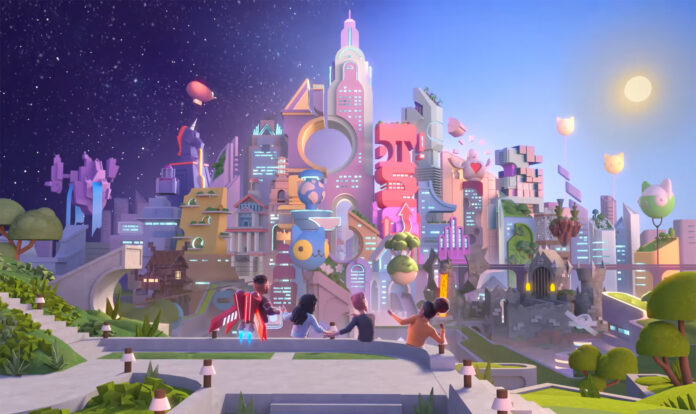 Meta, the tech giant behind the Metaverse vision, is taking a step in the evolution of its virtual reality (VR) platform, Horizon Worlds. After extensive development spanning over a year and a half, Horizon Worlds is breaking free from VR headsets and making its debut on web and mobile platforms in early access, heralding a new era for immersive social experiences.
Accessibility Beyond VR
The expansion of Horizon World to web and mobile signifies a pivotal moment for Meta's VR social app. No longer limited to users with Quest VR headsets, the platform can now cater to a broader and more diverse audience. This move aligns with Meta's strategy to make virtual experiences accessible to a wider demographic. However, the success of this transition hinges on whether the platform can deliver an enjoyable and engaging experience across various devices.
A Glimpse into Horizon Worlds
Horizon Worlds offers users the opportunity to embody virtual avatars, venture into interactive "worlds," and engage in activities, including games and social interactions. These virtual realms are crafted by both Meta and the users themselves, fostering a dynamic and creative community. Additionally, users have the ability to design and sell virtual items within the platform, although Meta claims a significant 47.5% share of the sales revenue.
In a notable development, Horizon Worlds recently extended its reach to teenage users, a decision that sparked controversy and criticism from Senators Richard Blumenthal and Ed Markey due to privacy concerns. Teenage users are automatically subjected to the "garbled voices" setting, which obscures the voices of individuals they do not know, transforming them into unintelligible sounds. Lastly, the promise of giving avatars legs suggests that Meta is continuously striving to enhance the immersive nature of Horizon Worlds, making virtual experiences more lifelike and engaging for its growing user base.
Also read: Mark Zuckerberg Selfie: Meta Promises Major Updates for Horizon World after Backlash