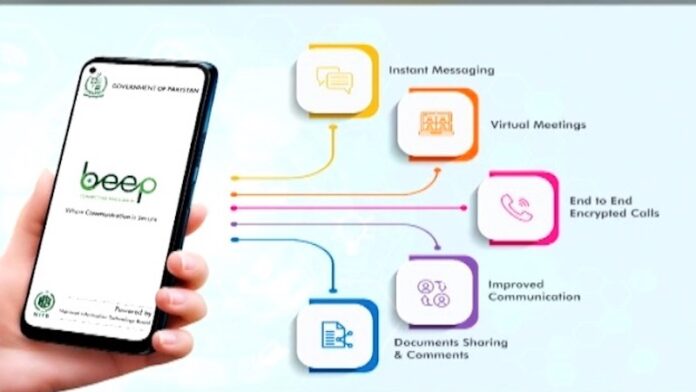 The Information Ministry of Pakistan is creating its messaging application to counter the cybersecurity problems that were brought up after the new privacy policy update by WhatsApp.The development work of messaging app is already 60% complete.
Federal Minister for Information Technology Aminul Haq told the media, Pakistan has decided to create a world-class social networking app with state-of-the-art security features, which will include all modern communication features including messages, voice calls, and videos.
"The notion behind the creation of this application is to establish a safe infrastructure and platform that the government officials can use without the risk of eavesdropping or hacking into sensitive information." National Information Technology Board CEO Shabahat Ali Shah said in an interview.
He added that this application will enable government employees to send documents, messages, photos, and video/voice conferencing without having to think about security. For a long time, government officials have been using WhatsApp, which is a third-party application and is not reliable.
Earlier, a joint investigation carried out by 17 media organizations uncovered that Prime Minister Imran Khan was a potential target of the Israeli-made Pegasus spyware program. While the firm denied all the allegations saying, its product is aimed only for use by government intelligence and law enforcement agencies to combat terrorism and crime.
Read more: Israeli firm's Pegasus spyware used to hack cellphones of Journalists, Activists worldwide
The leaked data had numbers once known to have been used by Prime Minister Imran Khan, Kashmiri leaders, Pakistani diplomats, Chinese journalists, activists, and business people who are under police surveillance. The Pegasus spyware is described as malware that attacks a target's smartphone and enables the extraction of messages, photos, emails, record calls, and also discreetly activates microphones.
Pakistan's Govt had chosen to develop its messaging app primarily from the viewpoint of the cybersecurity threats & other concerns that have been raised by worldwide users & people of Pakistan over WhatsApp's new privacy policy and the recent Pegasus cyber-warfare.
Source: Ary News