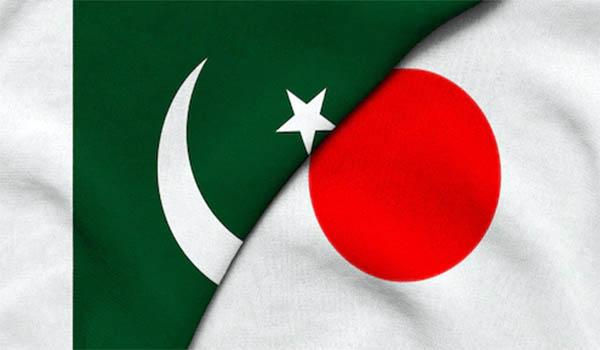 The Japanese government has decided to implement seven new technical cooperation programs in Pakistan to cater to the social requirements and their capacity building at the federal and provincial levels. As per a statement issued on Monday, the government of Japan will implement a total of 25 technical cooperation programs, including the seven new programs, in Pakistan during the fiscal year 2021-22.
The technical cooperation programs cover areas such as strengthening the care for newborns, mothers, and infant wellness in Khyber-Pakhtunkhwa, dispatching education system experts to Sindh, establishing community engagement and educative methods for better retention in Sindh. 
Moreover, the programs will further involve the implementation of technical support for livestock genetic development in Sindh, training trout agriculture technology in Khyber-Pakhtunkhwa, advertising a survivor-centered approach in gender-based brutality in Punjab, and sending a professional adviser for ICT industry expansion in Pakistan. 
Read more: The Auto Industry Development Plan will attract Japanese and Korean auto manufacturers
These programs will be implemented by the Japan International Cooperation Agency (Jica) over a period of about three years. "For the effective implementation of these programs, Jica, besides dispatching Japanese experts for capacity building of counterpart organizations, will conduct online training to share Japanese expertise and experience under the restrictions on overseas travel due to the Covid-19 pandemic," the statement added.
In addition to this, Japanese Ambassador Matsuda Kuninori, indicating his enthusiasm for the new cooperation programs, stated that these projects with their successful implementation would considerably benefit the state and people of Pakistan at the federal and provincial levels. He further stated that capacity advancement in health, education, agriculture, gender, and ICT divisions are one of the priority domains for Japanese assistance in Pakistan.
The Japanese Ambassador expressed the hope that these projects would contribute towards the eminent future of Pakistan and moreover strengthen the relations between the two nations.
Source: Dawn