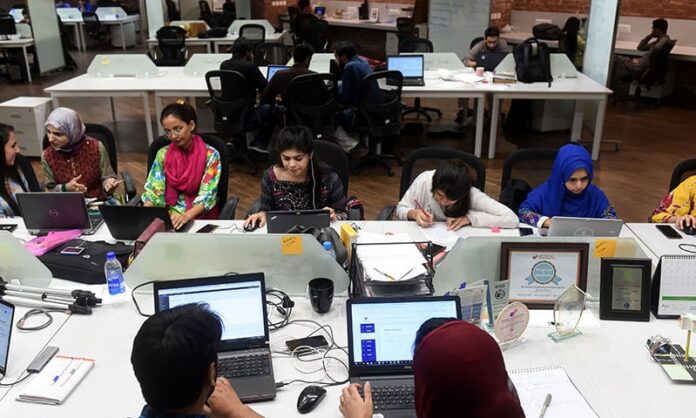 As per the recent statistics report released by the State Bank of Pakistan (SBP), Pakistan's ICT exports have increased more than 43 percent on a year-over-year (YoY) basis. Services such as computer, telecommunication, and information exports are being placed at an impressive amount of $194 million in December 2020 as compared to the amount of $135 million generated in December 2019.
For the Fiscal Year 2020-21 (FY21), the first half of the year (July-Dec), ICT exports have surged by more than 40 percent for the first half of the year, in comparison to the same period in the Fiscal Year 2019-20 (FY20). In the primary half of FY21, the ICT exports were $958 million, whereas in the first half of FY20 the ICT exports were only $684 million.
Moreover, if the exports are compared on a month-over-month (MoM) basis then, a 15 percent increase is also observed here, as the exports were only $168 million in November 2020, whereas the exports in December 2020 are $194 million.
Read more: University of Swabi's official website gets hacked twice in a week by Indian Hackers
According to the recent tweet by Abdul Razak Dawood, also states that the exports for July-Dec exports have increased by 40 percent.
The advisor to the Prime Minister for Commerce and Investment emphasized that during the primary half of FY21, the ICT exports contribute a total of 33 percent to the total exports services carried in Pakistan.
This surge can be considered as a sign indicating a shift towards a digital economy that the government is constantly trying to improve and create new possibilities for. The advisor is also optimistic with the notion of the total ICT exports of Pakistan are being expected to cross the mark of $2 billion during the current fiscal year.
Source: TechJuice
Read more: PTA bans viewership of Ahmadiyya website for propagating blasphemous content