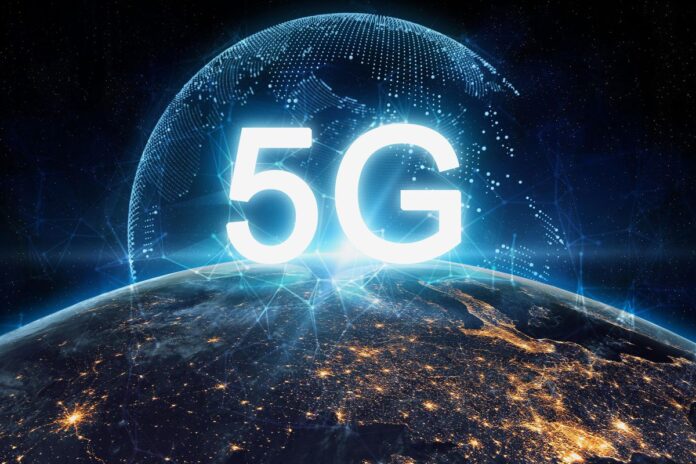 Pakistan is all set to roll out the next stage advanced 5G technology in 2022-23, which will be available for commercial purposes throughout the nation. The new enhanced version will enable to accelerate the downloading speed to around 10 times to one gigabit per second (Gbps), this notion will particularly assist to improve economic activities nationwide.
The Government of Pakistan has played an active role to develop an inclusive set of guidelines and instructions for launching 5G technology in the country. It is focused on trading "spectrum for…5G services in the fiscal year 2023", as reported by the Pakistan Telecommunication Authority (PTA) in its annual report 2020.  
The Federal Minister for IT and Telecommunication Amin ul Haque, stated that the government is in the state to launch the 5G technology by December 2022, whereas the experts available in different fields predict that Pakistan will require more time (5-7 year) to completely apply the next-generation technology.
Read more: Pakistan's ICT exports have grown by an astounding 43% in December 2020
For testing purposes, the Federal Minister conducted a test video call to China using the technology of 5G. He stated that the quality of the video and voice was very clean and clear as per an international media outlet.
He further added that this advanced technology will play a great role in boosting the economic progress in the nation.
3G/4G spectrum
The Pakistan Telecommunication Authority (PTA) has planned to hire international consultants for the evaluations of markets and auction of spectrum in 1,800 MHz and 2,100 MHz in Pakistan including AJK and G-B. In addition to it, the statement released from PTA states, "The availability of additional spectrum in 1,800 MHz will also enable operators to expand their existing 4G operations and transition to advance technologies".
It is focused on the auctioning of "the spectrum for the conception of LTE and VoLTE Services in FY21 and 5G services in FY23. Moreover, it has also been prepared for the re-farming of spectrum allotted to the WLL operators, which will lead to an additional spectrum available for 5G services."
It has also been reported that the government has estimated to raise Rs27 billion through the auction of the spectrum in Fiscal Year 2021.
Source: Express Tribune
Image Source: Forbes