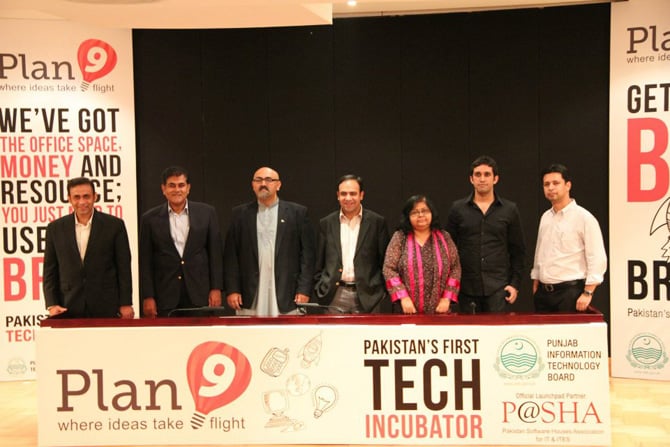 Plan9 Pakistan's First Technology Startup Incubator is all set to launch in Punjab announced the Punjab Information Technology Board (PITB).
Plan9 is Pakistan's First Technology Startup Incubator headed by Mr. Nabeel A Qadeer, an experienced entrepreneur himself running under the supervision of PITB. The idea behind plan9 is to inculcate a technology-driven entrepreneurial mentality across the province, which plays a vital role in the growth of startups.
Plan9's office is said to have an office providing a productive environment where coders can work day and night. Few other facilities are said to be part of the office:
Free office space
Monthly stipend
Networking opportunities
Mentorship
Training and workshops
Also read: Indus Valley Capital raises $17.5 million to fund Pakistani startups
The facilities are designed in a manner that provides a comfortable and most suitable environment for startups for achieving better outcomes. Paln9 proves to be the efforts of the Punjab government's commitment towards providing space for startups in the industry.
The regional Plan9 will result in the opening of nine incubation centers in Lahore, Dera Ghazi Khan, Bahawalpur, Faisalabad, Multan, Gujranwala, Rawalpindi, Sahiwal, and Sargodha in collaboration with public sector universities.
Plan9 also led under the supervision of a list of advisors starting from  Zafar Khan (CEO of Sofizar), Khurram Zafar (CIO, Lahore Stock Exchange), Jehan Ara (president of Pakistan Software Houses Association), and Badar Khushnood (Pakistan country consultant for Google).
Plan 9 also mentioned:
"In addition to [our advisors], Plan9 is building a network of early-stage investors, and mentors from around the world. Hussein Kanji (angel investor), Shoaib Makani (Khosla Venture), Russell Smith (partner, SmithDehn), and Jawwad Farid (founder, Alchemy Technologies) are just some of the people who visited Plan9 in the first cycle."
Image credit: Techinasia
Read More: PITB and [email protected] sign MoU to promote Public-Private Partnership