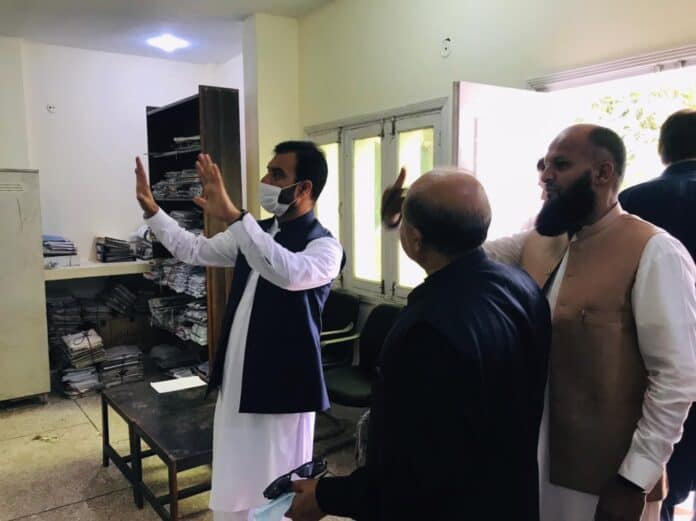 KPK's advisor to Chief Minister on Science & Technology, Zia Ullah Bangash, has proclaimed on Thursday that the country's first innovation park is being built in Peshawar as part of the KP 4.0 digital policy. The park will include offices of several companies operating in the IT sector and support multiple tech businesses to locate and share expertise and skills.
Moreover, the minister has also spoken about how the "KP 4.0 Connecting The Dots" is a 10-years vision for science, technology, and digital modernization, which is meant to align Khyber Pakhtunkhwa with challenges and possibilities of the 4th industrial revolution and present the best possible opportunities in the science and tech industry sector to the youth of Pakistan.
Read more: KPK's Sehat card managed to provide free medical treatment to over 100,000 patients
Furthermore, Khyber Pakhtunkhwa has been creating a lot of "firsts" recently. It was the first province of Pakistan to organize an advisory committee on the digital currency, the first to lawfully authorize it, the first to mine Bitcoin, the first to implement a universal health insurance program for all its inhabitants in the form of Sehat Insaf Card, the first to grow into a digital city, the first to establish a motorsports arena in Pakistan and now KPK will be the first province to build an innovation park in Pakistan.
Read more: Pakistan's first-ever Crypto Advisory Committee formed in KPK
If this newly developed initiative to build an innovation park takes off and is victorious in convincing developing IT corporations to establish their companies in KPK, it could bring in a new era of progression in IT and technologies associated with it. Then KPK could very well be on its way to becoming Pakistan's Silicon Valley, with a similar group of similarly associated startups collaborating and advancing collectively.
Source: TechJuice